Agger likes Klopp's LFC so far, says players have to live with high expectations
Ex-Reds defender happy with Klopp, but it wasn't always the case with Reds managers when he still played for the club!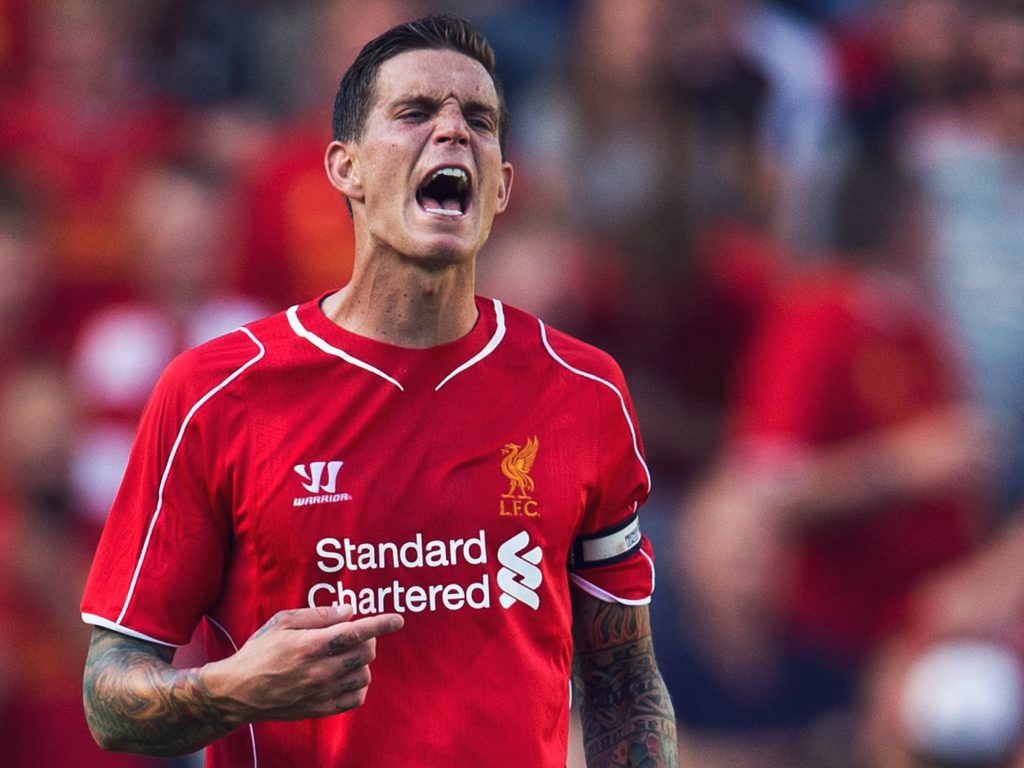 Former Liverpool defender – and unashamed Reds fan – Daniel Agger says he likes what manager Jürgen Klopp is doing for the club and, a year into the German's reign, feels things are going well. It's quite some contrast to how he felt about a couple of the managers he's played under himself at Anfield.
Agger was at Anfield on Monday for the anti-climactic encounter with Manchester United and was full of praise for the man who succeeded Brendan Rodgers as boss. "It's going well so far," he told the club's official site.
"To be honest," he added, "I have some expectations this year, especially after last year.
"Jürgen is looking good for the club, I think he's doing well. He has some great ideas and the way he talks with the media, everything, I like."
Agger had unfortunately left Anfield by the time Klopp arrived and, having now retired from the game completely, won't get the chance to work for the man who has changed the mood significantly at Anfield.
So how does Klopp compare to some of those bosses Agger did get to play for in Red?
The same – day in day out
The former vice-captain's praise for Klopp is certainly in sharp contrast to what he said about former manager Roy Hodgson, who was at the club for just over half a season from 2010. Hodgson brought fans some long-lasting memories, such as defeat to "formidable" tier-four Northampton and quotes that won't ever be forgotten, like, "To get a result here would have been Utopia," after a defeat at Goodison Park.
Agger recalled those dark days under the man who would go on to become England boss: "I completely lost my desire to come to work," said the defender, adding: "His training sessions were really hard to get through – not physically but mentally."
It was a touch repetitive, Agger suggested: "It was the same and the same and the same. Day in and day out.
"Often we had eight forwards playing against me and Martin Skrtel," he remembers, a move that was meant to help Fernando Torres score goals and regain his confidence.
"Skrtel and I had a really hard training session as we were defending against eight with two but the eight players attacking were just faffing around. They had hardly run a kilometre and it was so uninspiring."
Hodgson was replaced by Kenny Dalglish and Agger was definitely happy with the change. Speaking in 2011, he said: "It is enjoyable, I think everybody will say the same.
"When you play good football and when things are going the right way, everyone enjoys themselves more.
"It has been really good and it is a joy to go into Melwood every day to train."
Kenny's reign lasted just 18 months, with owners FSG deciding to replace him with former Swansea manager Brendan Rodgers just weeks after the Anfield Legend had guided the Reds to yet another trophy, the League Cup.
As he did under Hodgson, Agger felt miserable with Rodgers as boss and soon the Dane decided enough was enough and pleaded for a move back to Denmark.
"I felt that he didn't appreciate the things I could do or contributed," Agger said of Rodgers in 2014. "When I feel that, then it's time to move on," he added.
"When you are a part of the starting eleven for several games in a row and the team have performed well – and you feel that you have played well – then you are left out of the team and don't feel appreciated, it starts to pray on your mind and you wonder.
"Then at the same time you see the statistics from your game – which are so important in the world of football – and you don't understand why you weren't used more often."
42 Days
Agger was shocked at how far he fell out of favour under Rodgers. "Maybe he felt that I wasn't good enough and that Mamadou Sakho, Kolo Touré and Martin Skrtel were better than me. Then fair enough because the most important thing is for Liverpool to win football games.
"That's the most important thing for me too – but in 42 days I went from being first choice and the club's new vice-captain to being fourth choice centre-back."
Speaking more recently, Agger felt he could pinpoint where it all started to go wrong between him and Rodgers. It was September 2013 and he'd played in a game against Southampton despite being injured. He was at fault for the opposition goal and afterwards, he says, Rodgers snubbed him.
"After the game he did not speak to me," Agger said.
"Something went wrong. I was the first to admit that it was my fault. I apologised but, as one of the physios said, there was no need to apologise as the other 50 times that I had said that I was ready and played, even if I wasn't fit, it had been fine.
"In those games you couldn't see it [the injury] but then there was this game, where I could not keep track [of the opposition player]."
It was the following February, at half-time in Liverpool's home game against Swansea, that Agger remembers it turning really sour.
Liverpool had been 2-0 up after twenty minutes only to let Swansea get back level within another seven. Sturridge had restored Liverpool's lead on 33 minutes but Rodgers was letting it be known he wasn't happy with his centre-backs – Agger and Martin Skrtel – and the way they had handled Wilfried Bony.
"Everyone was quiet," Agger remembers, "but I stood up and said: 'How can you stand there and say that when we are only doing what you have been going on about all week.'
"Rodgers looked at me and muttered: 'Whatever.' I was substituted 12 minutes later."
It was actually 22 minutes later that Agger left the field, Kolo Touré the replacement, Bony having equalised two minutes into the half. Speaking after the game, which Liverpool did eventually win 4-3, Rodgers was asked why Agger had been replaced: "He wasn't injured," Rodgers said, before suggesting that Toure had been brought on because he had a greater physical presence than the Dane.
Best tactician
Agger was arguably at his happiest at Anfield when Rafa Benitez was in charge. It was Benitez who signed him, in the January 2006 transfer window, declaring: "He will be a Liverpool centre back for the next ten years."
Rafa, of course, wasn't Liverpool boss for the next ten years and so wasn't in a position to ensure his prediction turned out to be true, but Agger recalls the Spaniard fondly. "He was, without a doubt, the best tactician I have played for.
"He could change formation and tactics three times in one game. We practised his different systems so we knew what to do in different ones.
"I also remember when we went 1-0 down against Barcelona at the Camp Nou."
Agger says Benitez was gesturing to his players to stay calm, despite the setback. "A few of us panicked a little bit and thought we'd get our arses kicked but he was ice cool.
"He just stood there on the sidelines and said: 'Take it easy, carry on doing what you are doing,' – and in the end we won 2-1."
It was injury that eventually meant Agger had to bring his career to a premature finish and, speaking on Monday, he isn't finding it all that easy coming to terms with the end of his playing days: "It's difficult and it'll always be difficult.
"Even though I've just finished my career, I miss it, I really, really miss it,"
He misses playing, but knew he had to stop: "At the same time I know it's the right decision. I can come here [to Anfield] with a good feeling, a smile on my lips, and enjoy it.
"That's the most important thing for me. I can enjoy it but miss it at the same time."
Agger had been in severe pain every time he played, requiring painkillers that were causing him damage in other ways, but it says a great deal about the player that not only did he keep trying to play but that he was attracting decent offers right to the end.
"I am in a place where I have had enough, mentally and physically," he said shortly after he announced his retirement. "It also means something to me that I feel that I can still play at a good standard. The offers I have received say that too – and I don't want to embark on a downward spiral.
"I want to quit somewhere near the top. I have always said that that was important for me and therefore I stop now."
Confidence
Back to the present-day Liverpool and Agger is enjoying Liverpool's habit – prior to Monday anyway – of finding the back of the net. The Reds have been exciting to watch but not exactly watertight at the back – the 0-0 draw against Man United was their first clean sheet of the season.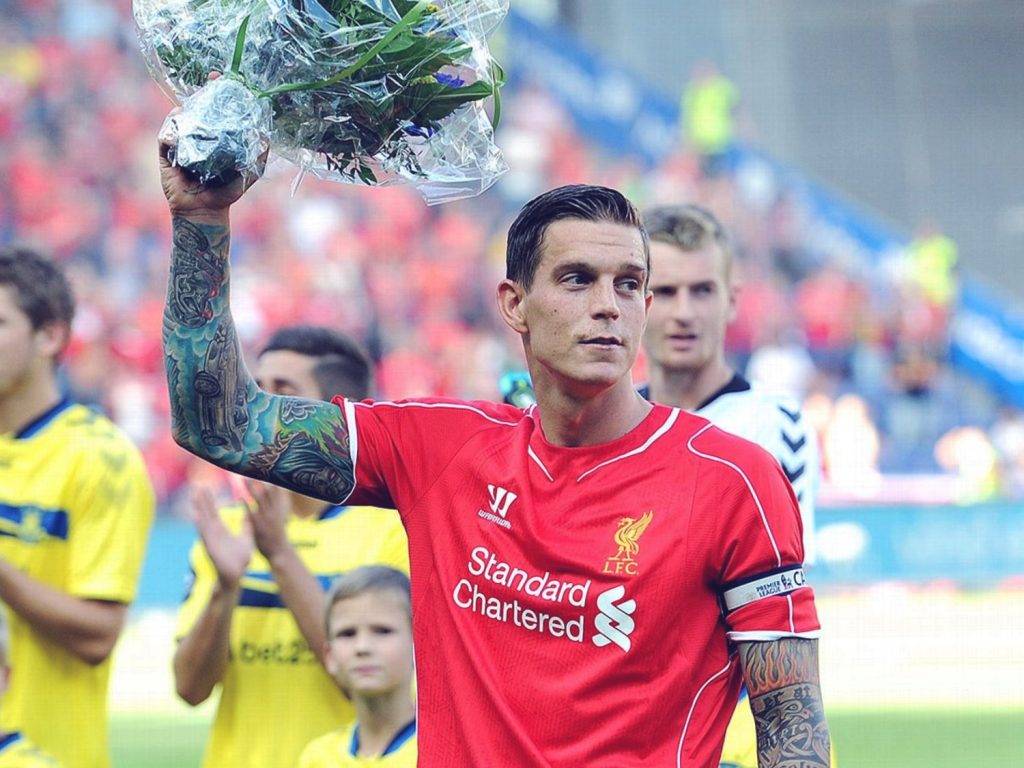 As a fan, Agger isn't too concerned about the leaks at the back, thanks to the abilities of the front men: "It means you can let a few in and still win the game – that's some confidence to have in a team!
"As a defender, it's not always the best because when you attack a lot, you obviously let more goals in. But it's easier when you can score two, three, four or five sometimes, it's easier to let one or two in."
Despite the draw against a very defensive Jose Mourinho side Liverpool fans are still hopeful that the Reds can push for the title. Is that level of expectation going to be a problem for Liverpool?
"If you play for Liverpool Football Club there will always be expectations and they will always be high – and during the last 10-15 years maybe too high – but that's part of this club," Agger insisted.
"If you can't live with expectations you're not here for long!"