Klopp: "We weren't perfect but we deserved our win"
Derby County 0 Liverpool 3
Liverpool overcame Derby County in the EFL Cup last night – also known as the League Cup, the competition the Reds have won more than any other club – and are into the fourth round draw. Manager Jurgen Klopp was satisfied, but admitted his side could have played even better.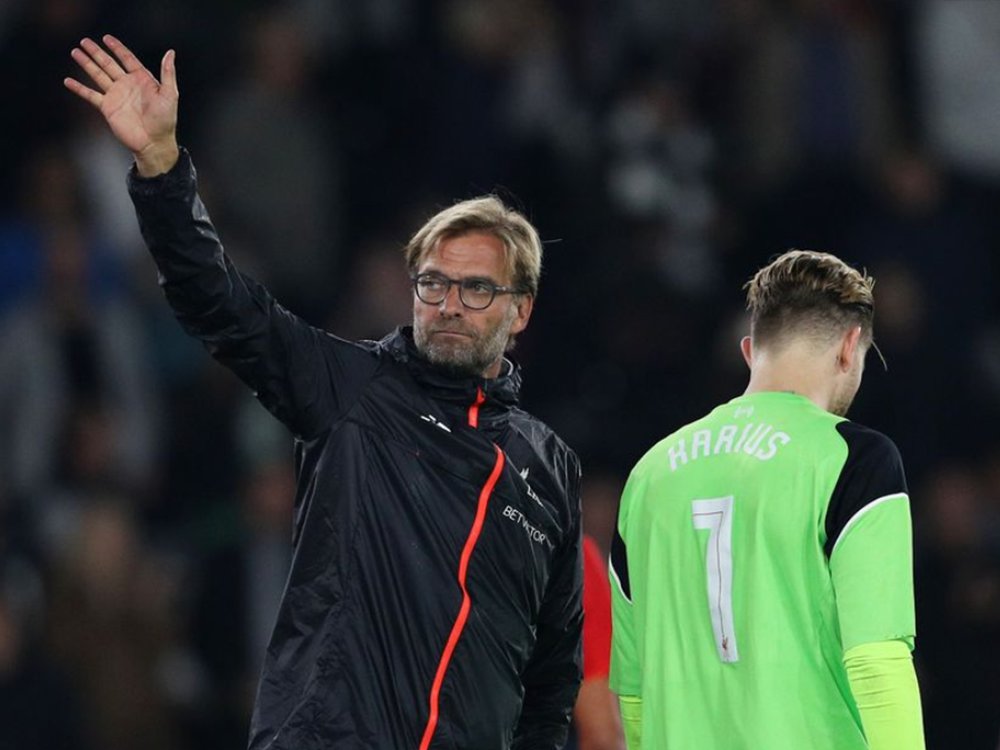 Players got debuts, others got the starts they haven't been getting in the league and yet more continued their recovery from injury. The travelling fans got to see three goals and sing all the songs – even Luis Garcia's getting an airing – and Jürgen Klopp saw his side into tonight's fourth round draw. It was job done, of course, yet some were wondering if Liverpool were clinical enough.
The 3-0 win came courtesy of goals from Ragnar Klavan on 24 minutes, Phillippe Coutinho five minutes into the second half and Divock Origi rounding the scoring off four minutes later.
Such was Liverpool's domination they could have easily arrived back on Merseyside with a scoreline eclipsing their achievement in the last round against Derby's Championship colleagues Burton Albion, a game they won 5-0.
Klopp accepted that there was still more to offer from his side and managers like Klopp will always look for ways their players could have done better, even after a massive win. This of course is not the first time that's been the case at Anfield, as any of the players from the boot room era will tell you. Whilst Klopp will no doubt dish out whatever advice he feels appropriate once he has his players safely back behind the Melwood walls, out in public it's as it ever was at the club, praise at levels that won't go to a player's head, criticism saved for private.
Speaking after the game, Klopp was asked if his side could have done better: "Yes, a lot," he said. "Is it important tonight? No, because that's what you want to have.
"You need to be 100 percent professional and really serious and take games like this as they are. They could be difficult but it wasn't difficult because of us.
"The opponent was ready for each opportunity but we didn't give them. So, it was good.
"We were better tonight and we deserved to win, we created plenty of chances."
Liverpool are yet to keep a clean sheet in the Premier League this season but have managed it in both their League Cup games. Last night it was a new face keeping the sheet clean, Simon Mignolet replaced for the night by new signing Loris Karius. Tipped for many to be the new Reds No.1, something Jürgen Klopp insists certainly isn't the case as of now, he doesn't have a No.1 he says, Karius put on a display that will remind Mignolet that his long term status as first pick is no longer guaranteed.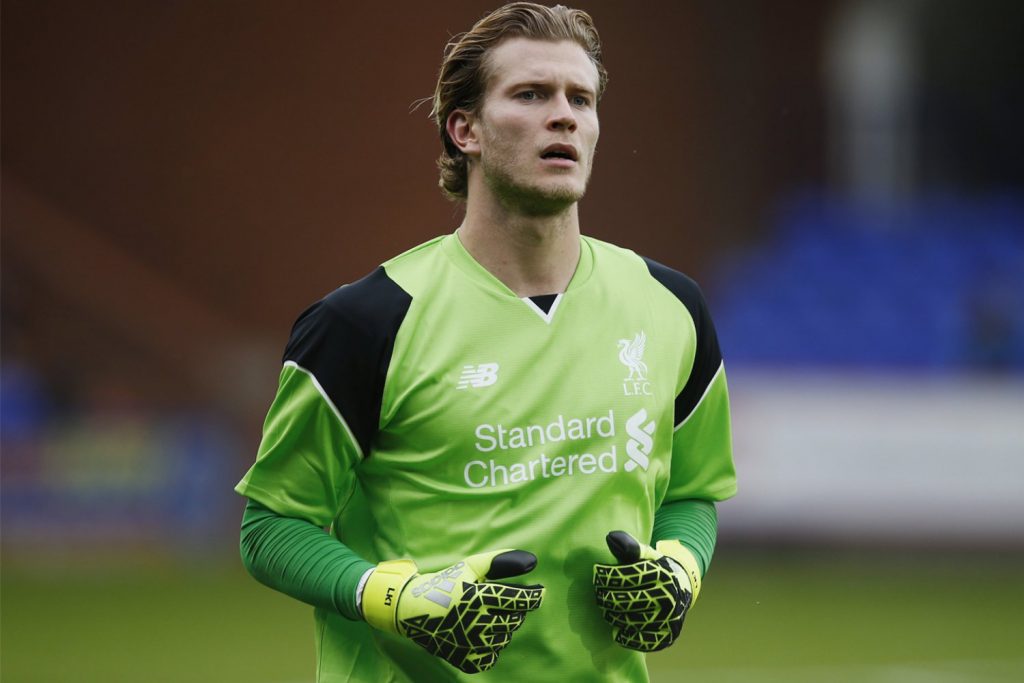 Klopp named a couple of areas his side could have done better in, but was satisfied with the result: "In the first half we could have been better with the last pass and in the second we could have been better with the counter attack but we scored the goals."
"First half, we could have been a little bit better in the last pass. Second half, we could have been better in the counter-attack, that would have changed the result a little bit, but we scored the goals, so it's not that I would say 'I would rather score this goal than this goal'.
"I take them like they are, 3-0, all good."
The manager made seven changes but it was nevertheless a very strong side he put out, none of those who started would seem out of place in a Premier League game.
Grujic was making his first start but it seems just a matter of time before he's ready to be making many more. Alberto Moreno, sporting a bleached blond hairdo, was back having started the season as first-choice left-back and, despite Derby's half-time introduction of ex-Reds right winger Tom Ince at half-time, wasn't severely tested. He did pick up a booking, but that was after protesting a refereeing decision.
Lucas played in his more familiar role in midfield and ended the evening wearing the captain's armband, a very experienced and vital member of Klopp's overall squad. Daniel Sturridge and Sadio Mané had the night off, the latter on the bench but not required on the evening. Divock Origi started up front, joined in the attack by a player Klopp sees as fundamental to his style of play, Roberto Firmino back in the side after recovering from the minor groin problem that kept him out of last Friday's Chelsea clash.
There was also a debut for an 18-year-old, midfielder Ovie Ejaria getting a run out for the last 12 minutes of the game, but the quality of the side put out demonstrates the depth to the boss's squad, depth he may come to rely on as the winter kicks in.
Rebranded the EFL Cup, for many years the League Cup has been treated as an inferior distraction by top flight sides, and the Football League are fighting to get its old reputation back again. They were certainly helped by the heavyweight quality to last season's final – Manchester City the shootout winners on a painful day for Liverpool – and will be helped further by Jürgen Klopp who can't make it any clearer just how seriously he and his players take the competition.
"What can I say? I said already this is a very important tournament for us," he pointed out. "Not only for me, it's not because I say it's an important tournament for us. For the players, it can be a very important tournament.
"If it is like this, you have to show it from the first second. Why should I go and make some magic things in a meeting that they think it's an important tournament? It is and so let's go for it."
At times Liverpool really did go for it and the partnership between Firmino and Coutinho behind Origi was impressive, their understanding bordering on the telepathic.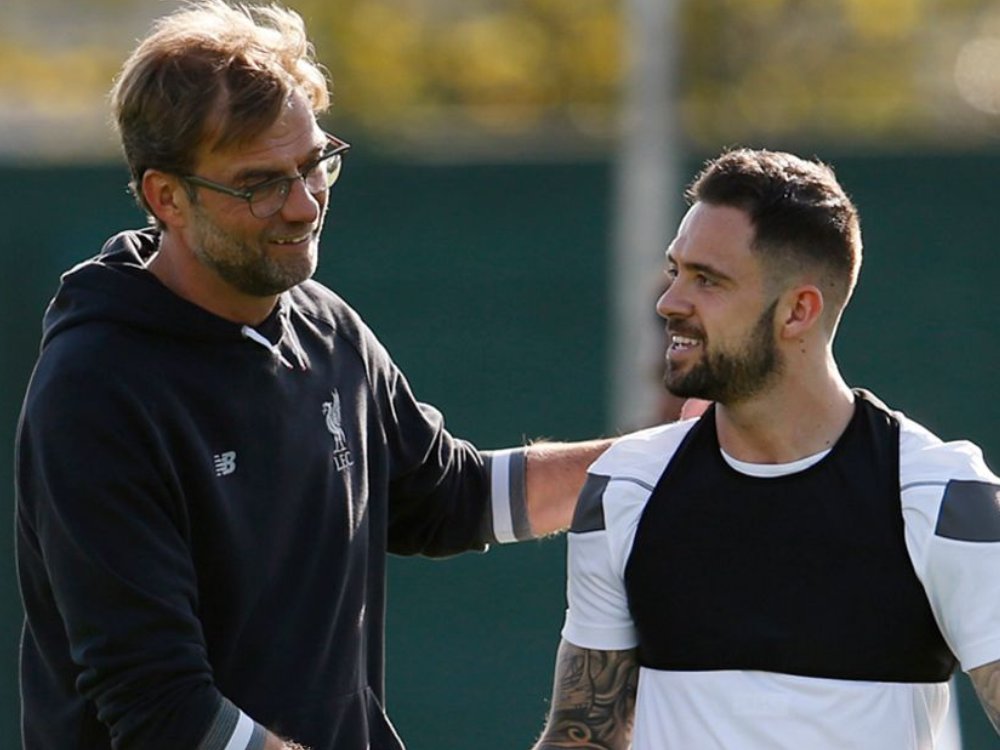 On his debutantes, Klopp said it was only a matter of time before it happened, much the same with those who are making their way back from injury. "For these guys, there was no doubt that the first time would come," he said. "Without injuries or something else, a little bit of time for adapting to different things, it would not have been so long. That was good.
"Ovie made his [debut], so that was nice. Ingsy, we gave him half an hour and that was really good. Divock, 90 minutes, was really important. But we didn't do it to give them match time, we did it because they were rested and could go full tonight.
"That was more the reason – more than saying, 'OK, come on, you can go for it'."
At the back Klopp said that with Klavan available he just had to decide which centre-back should sit it out for the evening: "Ragnar was completely fresh so we had to make the decision – Dejan or Joel?" he said.  "It was the first game for [Matip and Klavan] together  and that was good too.
"A lot of things were really good, but it was not the perfect game. We wanted to do a few things and I saw a few of them, some things I didn't see. That's how it is but we are on a good way still and tonight was another professional performance, so all good – not more, but not less."
Next up for the Reds is Saturday's visit of Hull City to Anfield in the Premier League, a 3pm kick-off.