Agent: "Milner is a quick learner and will play wherever the manager asks him to"
Milner moved to Anfield to play more games and wants to help bring silverware to Anfield
Daniel Sturridge is apparently fed up at, amongst other things, being played out wide instead of in his favoured centre-forward position. "I'm a centre-forward" he says. His team mate James Milner also finds himself playing out of position, in a role that is new to him, and although fans have raised their concerns about a right-sided midfielder being used as a left-back we've not heard a word of complaint about it from the player himself.
Milner's agent, Matthew Buck, has represented the since he was 16 or 17 years of age perhaps knows as much as anyone exactly how the 30-year-old feels about his current situation.
There have often been claims that Milner left Manchester City because he wanted to play in the centre of midfield but there was no mention of that from his agent when he discussed the circumstances of Milner's move from City to Liverpool on the 5Times Podcast this week.
Buck, who also works for the PFA, explained how the move came about: "James was in the last year of his Manchester City contract and he was playing fairly regularly but he assessed all his options, he looked at his age at the time, how often he was playing, obviously it was a very competitive set up at Manchester City and he just felt he probably wasn't getting enough starting appearances as he would have liked.
"It was a difficult decision for him but, as his contract neared an end, he obviously negotiated with the club, we spoke with Manchester City, we had a lot of meetings with them to see whether or not it would be something that could happen. As we got towards the end of that season, in 2015, James realised that for the good of his career and to play regular football he maybe needed to move on, for a fresh challenge.
"As his contract expired, from January onwards we had interest from Italy and Spain, I think a total of around 14 clubs made contact, from a foreign clubs' perspective, and then at the end of May we had a few meetings with Liverpool.
"Very quickly James realised that it was a challenge he wanted to take."
Milner was one of the last signings made by Jürgen Klopp's predecessor, arriving on a free transfer in summer 2015.
"It was obviously Brendan Rodgers at the time but James met with Brendan, we met with Ian Ayre, we had a couple of good meetings.
"The club wanted to get back to being in the Champions League, wanted to challenge for trophies and for James it's been a great move and hopefully he can put that right this season and bring some silverware to the club."
So how is he finding that new role as a left-back? "I think it's a difficult one for him," Buck says.
"He's naturally right footed and I know he said in the press recently he'd prefer right-back to left-back.
"He's played in a multitude of positions across the pitch and midfield, off the strikers, he's played left and right wing and he's played right back at times so there aren't many positions left on the pitch for him to play!
"He doesn't find it necessarily easy but as people know from his personality and his temperament James will always put the team first and if Jürgen, the manager, asks him to play a role, whatever role that is, James wants to contribute to the team and he'll sacrifice himself no matter where it is on the pitch in order to give the team the best opportunity to win."
It's not necessarily a traditional left-back role anyway, Buck says: "The full back roles this season, in the system that he's playing – it's a very fluid system and I think you saw in the League Cup recently at Burton he had a couple of assists, he got forward a lot of times and even at the weekend against Tottenham I think he got forward every opportunity he could and overlapped.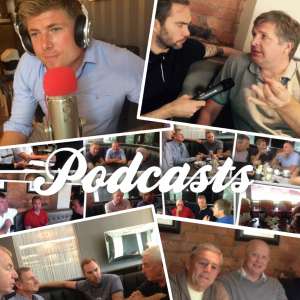 "I guess it's kind of somewhere between a wing-back role and a winger role but he's still got to have that discipline to fill in and cover defensively which he's learning all the time but he's a quick learner and he's got a very football savvy mind and so I'm sure if that role continues he's more than willing to play any position he can to contribute for Liverpool."
So what has Milner made of life under Jürgen Klopp? "I think he's enjoyed it," Buck says.
"Obviously for him as a player, signed for a new club and only a few months into that there's a managerial change, it's a little bit of an unstable period and a little bit difficult.
"I think James would say it's one world class manager to another world class manager."
What's it like to work under Klopp? "James has huge respect for him," Buck says, "and he says he's 30 but he's always learning and, different styles of management. he's still learning it and embracing it and he said this season, with not having European football and not having international football, James is extremely focussed on doing the best he can for Liverpool and hopefully that is silverware.
Where are James and his Liverpool team mates aiming to finish this season? "Speaking to him and other players regarding it the standard is set and they're really desperate to get back into the Champions League but why settle for fourth and not the title this season?"
Matthew Buck was speaking to Neil Mellor on the 5Times Podcast.