Mane injury not serious, Can could start v Burnley
Sadio Mane won't be out too long, other injured stars inching closer to comebacks, manager says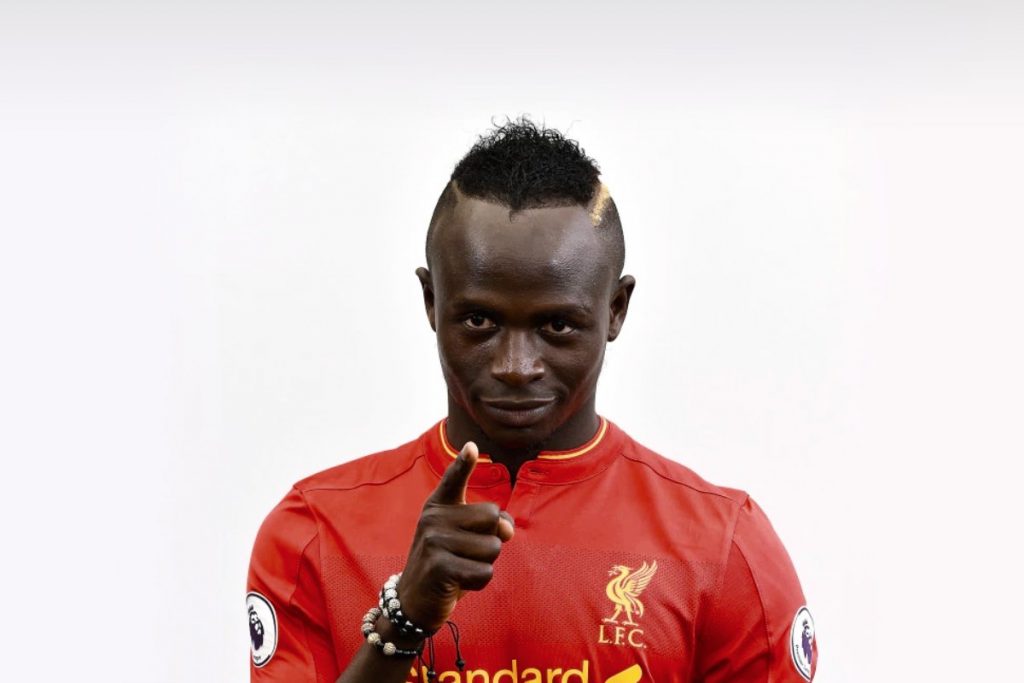 Liverpool manager Jürgen Klopp had mixed news for Liverpool fans ahead of this afternoon's clash with Burnley when he revealed that new signing Sadio Mane's injury isn't as severe as was initially feared, but suggested he was likely to be ruled out for this one.
The Senegal forward was injured in training at Melwood earlier in the week and sent to hospital afterwards for a scan, but Klopp said it was "not that serious". The scan showed the player had sustained a muscle injury and whilst this made him a doubt for the trip to Lancashire, Mane isn't expected to be out for long.
Speaking to reporters ahead of the game, Klopp explained: "It was a situation, a challenge between two players up in the air, coming down and then Sadio fell on his shoulder but it's not that serious."
Klopp was unsure of Mane's chances for this second weekend of the season: "In this moment, I have no idea if he could be available for the weekend or not, but I don't think it will take a long time," he said on Thursday.
"It would have been better without this situation, but things like this will always happen and you cannot avoid this.
"In the first moment it was not too good, but meanwhile I think it is all OK."
James Milner and Daniel Sturridge missed out on Liverpool's season opener, the 4-3 win away to Arsenal, but Klopp had good news on the duo, along with an update on Brazilian midfielder Lucas Leiva.
"In full training [are] Millie and Daniel. Lucas is on a good way and made the warm up with us and then we let him do something else. Maybe today he is in team training, we will see."
Mamadou Sakho, sent home from the club's US tour after some disciplinary issues, is also moving closer to fitness, the boss said: "Mama is in a better way, not part of team training but is not too far away from it, so that's good."
Klopp had much to weigh up before finalising his line-up for this afternoon, but Emre Can could be back in a midfield that seemed to lack any real defensive instincts last weekend. Divock Origi is also back in contention, particularly with the injury to Mane which is likely to mean a reshuffle for the forward line.
Origi's Belgian compatriot Christian Benteke has now completed his £27m move to Crystal Palace.
Referring to the different stages that various members of his squad are at after the close season, including those who were involved in Euro 2016 to varying extents, Klopp said: "Emre Can came later in the pre-season but as everybody could see when he came on [at the Emirates] he is in a good way.
"Daniel Sturridge is back. Divock Origi came later in the pre-season but again is getting better and better. He was not in the [starting] line-up, but he could be in the line-up [this weekend].
"The same for Joel Matip, who had little injury issues, and Millie is back. He missed maybe eight or nine days but is always in good shape physically, so I don't think he lost a lot. He is an option, like a few other players too.
Klopp says that although he takes performances in matches into account when picking his team for the next match, it's not the only consideration for him: "My job is to watch through the week who gives me which signs and then I will make the line-up," he said. "The last game is one thing I think about, of course; it's important but not the only thing I should use for my decision."
Burnley v Liverpool is a 3pm BST kick-off on this afternoon, Saturday August 20th.