Where do Sportsbooks put Liverpool for the 2016-17 Premier League Season?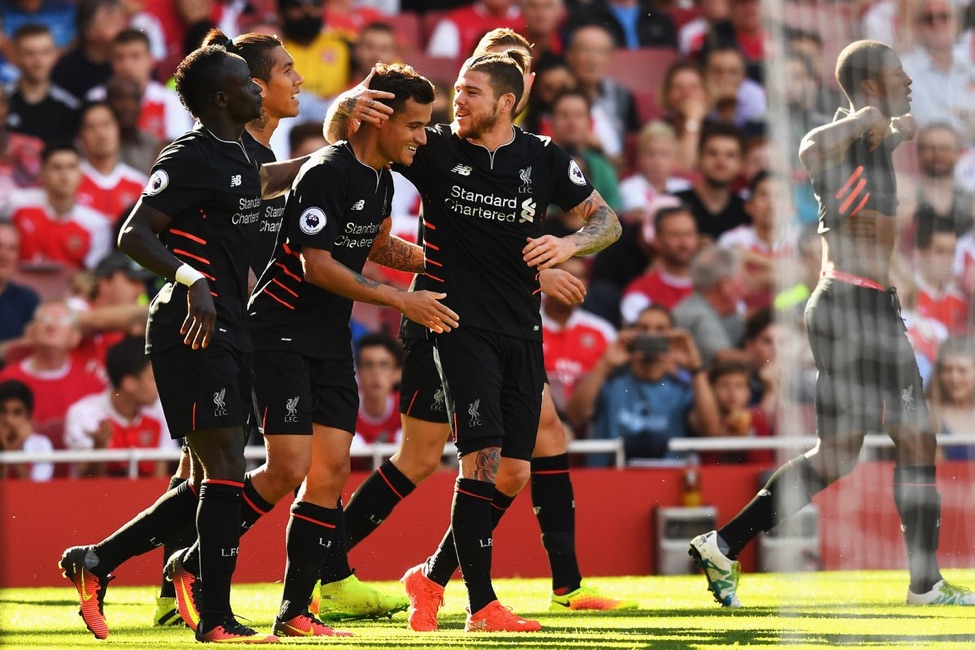 The season got off to a great start for the Reds with a very exciting 4-3 victory over league rivals Arsenal on Sunday. Liverpool need to have a big bounce-back year following their lacklustre 16-12-10 – 60 point eighth-place finish last season. The club's owners have invested further in the current squad with manager Jurgen Klopp entering the first campaign of his new six-year deal.
While the team has reloaded to a certain extent on and off the pitch, other major English clubs have also added more heavy hitters in hope of a resurgence. Manchester United brought in numerous big name players in hopes of a title run. Manchester City's lineup has had another year to mature, putting them in prime position for another title trek as well. Cinderella club Leicester City may have fallen off the map a bit, but the usual suspects will still be in the running. Then there's the Reds. How do they fair? Curated sportsbook reviews put Liverpool at +800 to win the Premier League.
So, once again, the team is on the outside looking in. However, it's not a bad spot for a squad that is used to being called an "underdog" or "dark horse" these days.
A dozen players have departed in one form or another from the 2015-16 line-up including Martin Skrtel, Jordan Ibe and veteran centre-back Kolo Toure. In return though, the club have replaced their departees with much stronger all-round players. While they've gained far less than they've lost in terms of legs on the pitch, they've definitely improved.
Defender Joel Matip, formerly of Schalke, has made his way over. Midfielder Sadio Mane was subject of quite a fee increase, going from the £10 million spent by Southampton to the £34m splashed out by Liverpool. He'll be expected to have an immediate impact early and often. Estonian-born veteran defender Ragnar Klavan will fit nicely into the back four, while Loris Karius is expected to be the team's goalkeeper of the future.
Sadly, following a collision with his own player during the team's United States trip, keeper Klavan was ruled out for 8-10 weeks with a broken hand.
Despite his absence, Liverpool look like they have the necessary tools to build on their promising start. There's more youth in the system and this team is now built to endure. Anfield fans should consider the dreadful 2015-16 Premier League showing as a one-off. The future looks bright and the Reds are geared to shine once again in a very tough Premier League.