COMPETITION: Win 2 tickets to LFC v WBA at Anfield
Fancy seeing a match at Anfield? Enter our competition and you and a friend could be at the game this weekend.
It's back to the Premier League again on Sunday at Anfield as Liverpool play host to West Brom – and you could be there.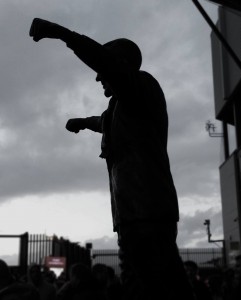 The Reds will be looking to put last Sunday's defeat away to Newcastle behind them and get back to winning ways in the league.
With a number of players rested for the trip to Sion – Liverpool of course already through to the Europa League group stages – Jurgen Klopp's side will be raring to go and will need the crowd behind them.
This is your chance to be part of that crowd!
If you've already got a ticket why not enter anyway? If you win you could always help a mate out!
Entry is free and all you have to do is answer the very easy question (there's even a clue on this page), add your details and send it to us.
Competition closes at 5pm GMT Friday 11th December 2016. Terms and conditions apply, which you must accept to enter the competition.
https://www.gstatic.com/_/freebird/_/js/k=freebird.v.en_GB.wo3ITFaVTYY.O/d=1/rs=AMjVe6jhR7pCgMfzUXT7vgun4s1IJWu2HQ/m=viewer_base

Pics: Anfield Road