2015-16 fixtures: LFC start away to Stoke
It's the time of year when tennis and cricket invade the back pages – when they can muscle football transfer rumours out of the way – but for one day only football has another weapon to assert itself as the sport more people care about: the release of the Barclays Premier League fixtures. So, how does Liverpool's new season look?
Depending on how full or empty your half glass of water is Liverpool have got possibly the best – or worst – start to the 2015-16 season they could ask for. Brendan Rodgers has to take his Reds side straight back to the scene of last season's final-day despair – Stoke City's Britannia Stadium. In fact Liverpool's first seven away games are about as tough as it's possible for them to be.
It was on that very Britannia pitch that Steven Gerrard played his last game for Liverpool as the Reds went down to a pretty unforgivable 6-1 defeat against a Mark Hughes side that basically seemed to care a lot more than the visitors. Gerrard got Liverpool's goal in one of the most embarrassing defeats Liverpool have suffered in decades.
But that was last season. The club have – according to reports, not according to anything helpful like an official statement – made some changes to the coaching staff with Rodgers losing both his No.2 Colin Pascoe and No.3 Mike Marsh. Rodgers stays, three free agents have been brought in and Liverpool are looking at spending a little bit of money on a couple of defenders. More transfer rumours will follow, of course, but today is more about fixtures.
When the fixtures are first released all the weekend games are down as 3pm Saturday kick-offs, but in the coming days the UK TV companies will be working out which games they want to show live as part of their expensive coverage of the League and many will be switched. For Liverpool there is another reason many games will be moved – the return of Europa League football on a Thursday night.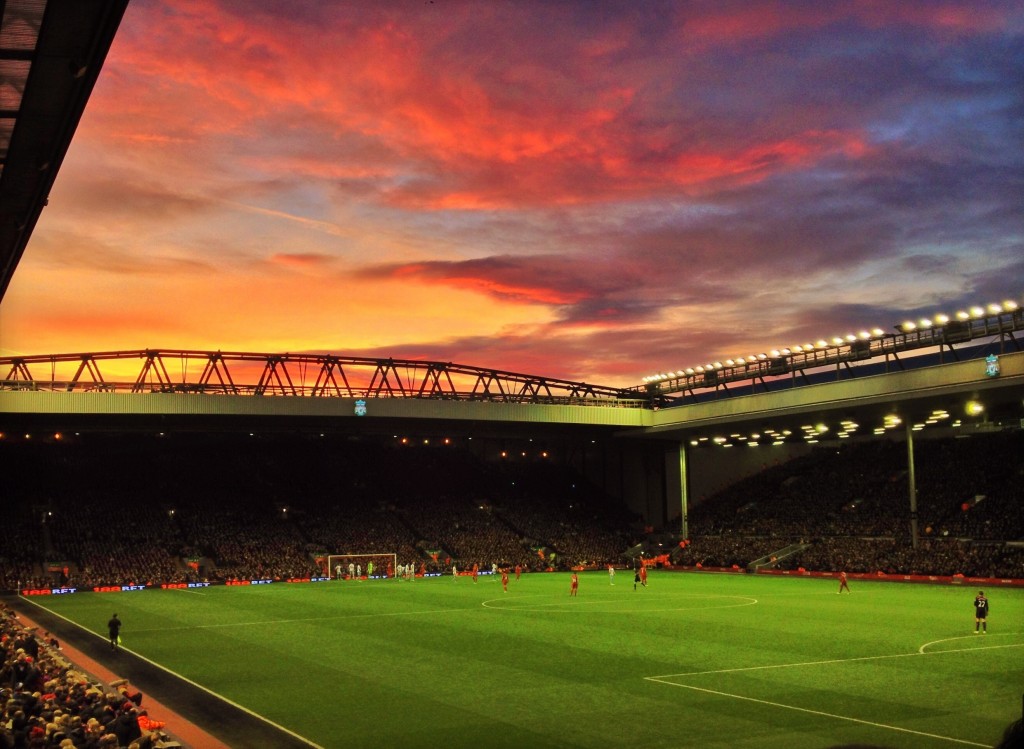 Liverpool had asked if their first game, set for the weekend of August 8th, could be an away one to help them with the works still under way on the Main Stand refurbishment. The request has been met but, with Premier League 'rules' stating clubs can't play both their first two games away or at home, it's only bought the club a week. Liverpool's first home game is a week later against newly-promoted Bournemouth.
Just a matter of weeks since the dismal end to that dismal last season fans can now start putting it all behind them and find that optimism that the sunshine always seems to bring. Could this be Liverpool's year? We'll see.
In the meantime, to help kick that optimism off, it's time to ask those traditional mid-summer questions: When are the derbies, when do we play Manchester United, where are we over Christmas?
The derbies see Everton at home first, with the Goodison match played on October 3rd. The return fixture is planned for February 27.
Liverpool will be away first against Manchester United, heading to Old Trafford on September 12th, with the Anfield clash being played a week after the FA Cup 3rd Round on January 16th.
Sandwiched in between the FA Cup 3rd Round and the visit of Manchester United is another home game – against Arsenal. The Emirates game will be Liverpool's third of the season, on August 22nd.
The festive period sees Liverpool at home to Leicester City on Boxing day, followed by a trip to the North East on December 28th to play Sunderland. The players get an extra day to recover from New Year's Eve before playing West Ham, away, on January 2nd.
Liverpool have to play five sides who finished above them last season, of course, including champions Chelsea who they play on the 31st of October (Halloween) and March 12th. Manchester City – who seem favourites to sign Raheem Sterling from Liverpool – host Liverpool on November 21st and visit Anfield on March 1st.
The Reds in fact play away against all five of the sides who finished above them last season within their first seven away games, the other two trips being that clash with Stoke and the derby at Goodison. How many shopping days to Christmas again?
Jamie Carragher jokingly wondered if there had been any hand in the fixture list from Gary Neville, his Sky Sports colleague and one time nemesis.
The final game of the season is, like last season, another away trip for Liverpool, this time to West Brom on May 15th. Here's hoping the Reds can pick the league title up in time to parade the trophy around Anfield a week before, for the last home game of the season on May 7th against new boys Watford.
Fixture list in full (official site) >>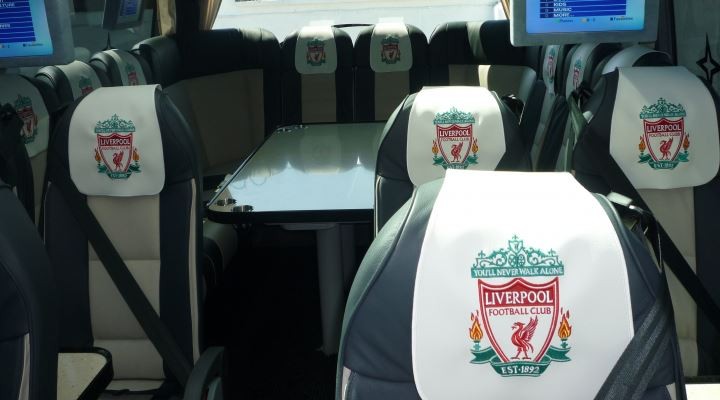 Images: Wikipedia / Ellisons Travel