Rodgers Aims for Top Three as Liverpool Start to Rekindle Spirit of Last Season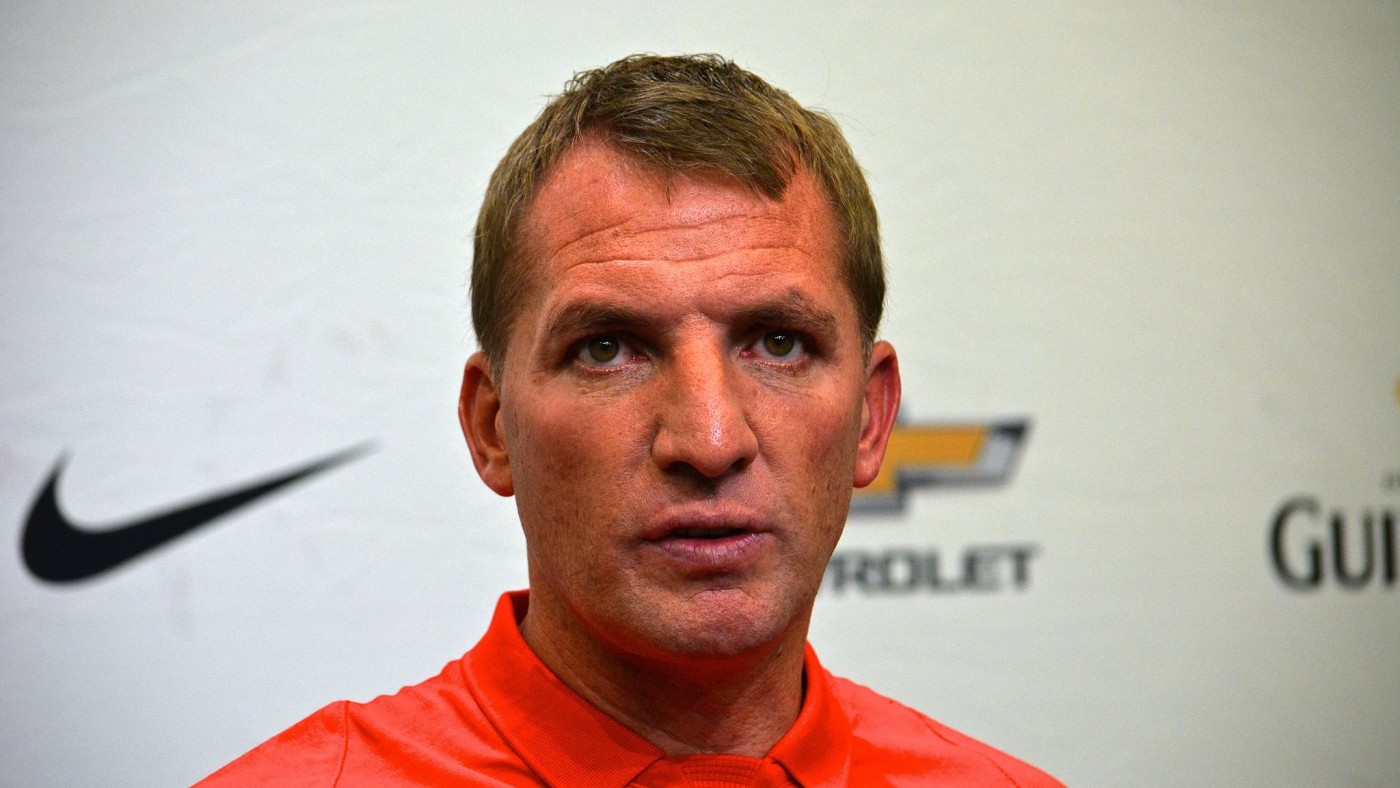 LIVERPOOL'S win over Manchester City on Sunday gave the club more than just three points. A 2-1 victory may not sound comprehensive, but the manner in which it was achieved will certainly send a statement of intent across the league. Brendan Rodgers appeared to be on the verge of being sacked after a 3-0 crushing defeat against archrivals Manchester United, who had huge problems of their own, at Old Trafford. Yet, he has once again transformed the team into a winning machine. It was a similar run of form that put Liverpool on the verge of a league title last season. Their current form has seen Betfair make Liverpool as the third favourites at odds of 10/3 in the Premier League top four odds
The Reds are only two points behind Manchester United in fourth place, while Arsenal are ahead by another point to occupy third place, which is the final automatic Champions League qualification spot.

Liverpool went through much of the first half of this season wondering at the ways to integrate Mario Balotelli into the team. There are even times when it appeared that Liverpool were ready to change their style of play in order to suit Balotelli. The former Manchester City and AC Milan striker was not going to be a like-for-like replacement for Luis Suarez or Daniel Sturridge. Yet, it looked like Liverpool were counting on a transformation from the 24-year-old to do the job. It was never going to arrive, as Balotelli has never been a player to provide top-notch workrate likes Suarez.
Rodgers can count himself fortunate for seeing the Italian international fail to score even a single league goal in the first half of the campaign. The Northern Irishman may not have had the courage to drop Balotelli even if he had been half decent back then. The former Swansea boss started bringing new tactics and formation to the field only after realising that he could no longer rely upon the injury prone Daniel Sturridge nor the disinterested Balotelli. He placed his faith on the young Raheem Sterling and the England international has not disappointed so far.
Sterling appears to have a great relationship on the field with Philippe Coutinho. The former Inter Milan star has especially been great playing in the hole. Coutinho starred in a similar position during his younger days, but was far too inconsistent for playing there regularly. He seems to have addressed the consistency aspect and it has rewarded him with probably the best spell in his career. His return of five goals and four assists from 30 matches is not Ronaldo-esque, but he has been a match winner in recent times.
Coutinho's outstanding finish against City may very well earn him a spot in the 'goal of the season' contenders, but this was also the second consecutive match in which he scored. His opening goal against Southampton in the previous league match helped give Liverpool a strong start against one of the teams seen as the direct competitors for the top four place.
An amazing run of form has seen Liverpool drop only four points since the 2-2 home draw against Arsenal before Boxing Day. This, in many ways, is similar to the form that they showed in the second half of last season. Compared with that team, there may be differences with regard to personnel and formation the team but the philosophy remains the same. Liverpool play the high tempo and intense pressing game that brought out several mistakes even from top players like Yaya Touré on Sunday. Yet, this style of football demands a lot of confidence and it is no coincidence that Liverpool are getting results because they have the confidence right now.
This confidence could prove very crucial in the next few months, as Liverpool are not just chasing a potential top four spot but also the perfect send-off for their talisman – Steven Gerrard – by winning the FA Cup. A home tie against Championship outfit Blackburn Rovers has already made Liverpool favourites to reach the semi-finals and a trip to the Wembley. The Merseyside outfit are backed at 3/10 against Blackburn to finish the job at Anfield. Even though heavyweights like Manchester United and Arsenal are still left in the competition, Betfair makes Liverpool the favourite to win the 2015 FA Cup at odds of 2/1. United are listed second with odds of 5/2 while Arsenal are third with odds of 3/1.
Liverpool have done extremely well to give themselves an outside chance of even finishing as the runners up. Their win over City sees them reduce the gap to Manuel Pellegrini's team to just seven points with eleven matches left. The good work done in recent weeks will have a meaning only if the Reds continue the good form.
A home match against Burnley now awaits Liverpool and it certainly does not represent easy three points as Chelsea and Manchester City have learnt recently. Liverpool have been warned enough, as the Premier League's two best teams could only manage a draw against Burnley in their home matches.