From Hero to Zero – Sakho must accept loan move to save his career
Reports: Klopp has let Sakho know he is so far down the Anfield pecking order he needs to spend a year on loan to save his career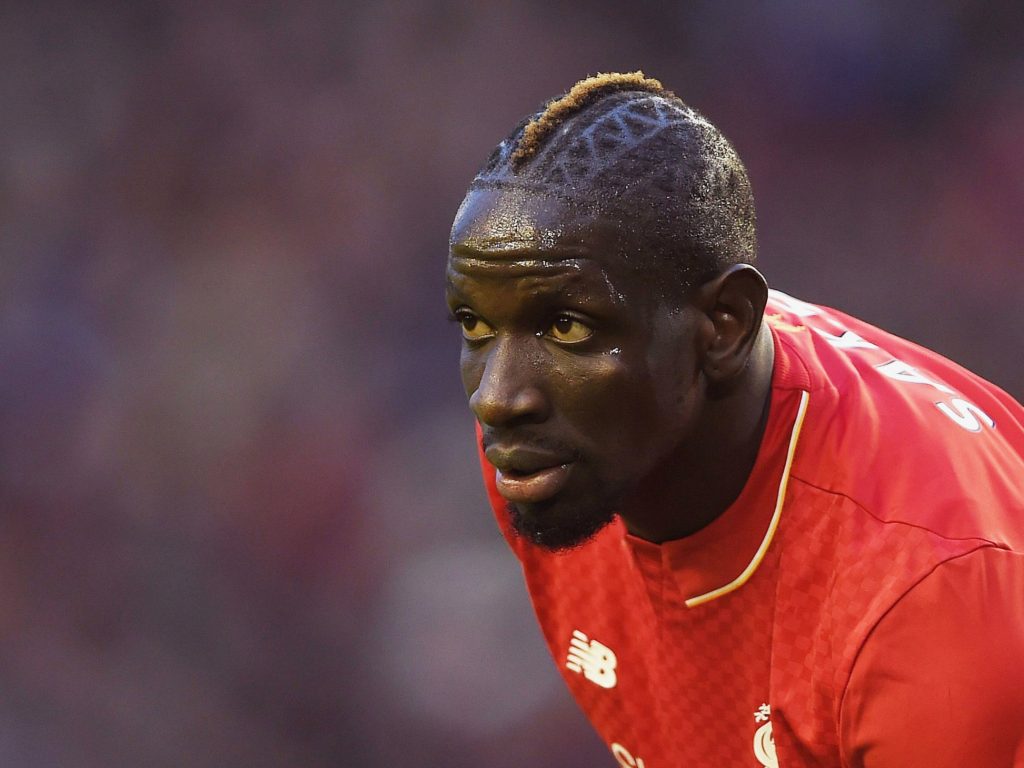 Back in the spring Mamadou Sakho was arguably going through the peak moments of his career so far. A week after his equaliser against Dortmund had given his team mates and a packed Anfield the belief that Liverpool were going to come back from 3-1 down and win their massive Europa League tie – they did, of course – he played in the Merseyside derby, also at home, as the Reds demolished their demoralised neighbours 4-0. A Europa League semi-final was looming and he was set to represent his nation on their home territory in the Euros.
Four months later and Sakho's Liverpool career seems to be as good as over, his international future still in doubt. He hasn't played for the first team since that derby match on April 20th and, although currently out injured, he's been told he won't be playing for the Reds again this season and that if he wants to save his Anfield career he needs to spend the season out on loan.
According to reports, Sakho has already turned down loan moves to Stoke City and West Brom but with the transfer deadline looming tomorrow night he might just need to accept a move of this nature if he doesn't want to spend the season in the shadows, playing occasional games with the U21s and maybe even training away from Melwood.
Although there has been no suggestion that manager Jürgen Klopp will banish Sakho to Knowsley, the indications are that he has grown tired of the player's attitude and wants him to prove he has the professionalism that Klopp demands of his players. He also needs to prove his fitness.
Sakho's problems began when it was announced that he had failed a doping test after Liverpool's Europa League tie against Manchester United. He was voluntarily placed under suspension for 30 days and would eventually miss the rest of Liverpool's season, including their Europa League semi-finals and final. He was later given a reprieve when UEFA announced they would not be extending the ban, a move that would have enabled him to play for France in the European Championships. France decided against that, perhaps as much because of his lack of game time in the lead-up to the tournament as in fear that the doping charge could still come back and be proven.
What a win tonight ??⚽️✨
Thanks to all of you for your support !! #YNWA #LIVEVE #LIVvEFC pic.twitter.com/yd6VHgcSxq

— Mamadou Sakho (@mamadousakho) April 20, 2016
In the end the doping charge was thrown out, Sakho's lawyers arguing successfully that the player had taken a substance that should not be on the banned list. WADA threatened to appeal UEFA's decision but last week it was finally revealed they had decided against doing so and Sakho's name was finally clear.
Under different circumstances that might have seen the French defender celebrate his absolute freedom to play for his club but Sakho had another problem to contend with by then. Having arrived late for Liverpool's flight to the US for the pre-season tour the centre-back continued to frustrate Klopp to the extent that the German boss decided enough was enough and sent him home in disgrace.
Klopp was quick to play down the ramifications of that decision but it was clear that Sakho had crossed a line that no other Liverpool player is known to have crossed so far under the current manager's regime.
Over the summer the boss brought two new centre-backs in – Joel Matip and Ragnar Klavan – and those two are now set to battle it out with Dejan Lovren for the two spots in the side. Joe Gomez is also an option once he is over his own injury problems and with Lucas Leiva not making the departure many expected the manager has another player he will call up if needed. The suggestion is that Sakho is behind all of them in the pecking order, hence the need for him to move out for the season and get some game time.
The news is being treated as if that is all Sakho has to do – spend a year out on loan, prove himself and then come back as part of Klopp's squad – yet sending players out on loan is against Klopp's own philosophy, as he said himself back in January.
?? #YNWA #LFCBVB @LFC pic.twitter.com/vbPo1Qe2WP

— Mamadou Sakho (@mamadousakho) April 14, 2016
The German was speaking in the midst of an injury crisis and after finding Liverpool had no fewer than 17 players out on loan, but he said: "It is important we take our own players back. These are our players and we have a situation.
"In my opinion the best talents should be at their own club so they can play together for the under-21s and develop as a team, so you always have them around you. That's how I think it should be. Now we take them back and it's a big chance for the boys.
"The loan system is something we need to look at in the summer – the best talents should be in their club so they can develop."
Sakho is clearly not one of the under-21s or a player who needs to develop, but for Klopp to see his immediate future as being anywhere but Anfield it doesn't look too good for a player who became something of a cult hero amongst Liverpool fans.
In fact it would seem that it will take something of a miracle for Sakho to become a fixture in a Liverpool side again. For Klopp to bring him back and promise him a regular place would not only take some amazing performances from him wherever he does land on loan but also some serious concerns about the players currently standing in his way for a first team spot. Then there is the question of whether Klopp would look to buy rather than bring Sakho back.
Although the defender is well-loved by fans the manager clearly knows something that perhaps we outside the club are completely unaware of. Either way, the manager's word is final in these situations and Sakho has to accept that whether it's to save his Anfield career or his career as a whole he is far better playing week-in week-out at another club than failing to even make the bench for Liverpool.