Luis Suarez tips Liverpool for return to European elite in 2017
Reds fans should get an opportunity to see Luis Suarez in action this weekend ahead of a season he believes could end with Liverpool in the Champions League places.
Former Liverpool striker Luis Suarez has been keeping an eye on his old club from afar and believes the Anfield side could get top four this term. Suarez, 29, is set to line up against the Reds on Saturday at Wembley in the International Champions Cup and although looking forward to it is glad it is only a friendly.
"It's a really nice moment for the supporters," he said. "I have some friends there and I think it's a really good moment to come back to play against Liverpool."
Speaking to Liverpool's official website, El Pistolero says he expects a very special atmosphere: "I think for players when you play in front of 90,000 people, it's a dream.
"Liverpool's support is one of the best in the world and I think they are excited for the game to see great players on the pitch."
Suarez arrived at Anfield in the January transfer window in 2011, a few weeks after Kenny Dalglish had taken the reins back. The Reds paid Ajax €26.5m for a player who had scored 111 goals in 159 games for the Dutch side. He scored on his Reds debut.
His time at Anfield wasn't without controversy but the Kop stood by him throughout, maybe with the exception of summer 2013 when he was strongly linked with a move to Arsenal. The Gunners reportedly put in a bid of £40,000,001 for him under the belief that he had a £40m exit clause in his contract.
Accused of "total disrespect" by then-manager Brendan Rodgers, Suarez, who had scored 30 goals in 44 games the season before, claimed he had been promised he could leave if the Reds failed to make it into the Champions League. "I gave absolutely everything last season," he said at the time. "Now all I want is for Liverpool to honour our agreement."
"I need to be playing in the Champions League. I feel I have done enough to be playing in the Champions League at this stage of my career. Now there is an option for me to do that and I want very much to take it."
Liverpool resisted and Suarez stayed for one more season, signing a new contract that this time had a concrete exit clause. Any ill feeling from fans subsided fast thanks in no small part to the fact he seemed to become even more ruthless in front of goal. His goals almost helped Liverpool to the league title but it wasn't to be, points dropped right at the end left the Reds as runners-up.
Suarez had helped his club qualify for the Champions League but by now his heart was already set on Spain. Barcelona signed him in July 2014 for £64.98m, almost £25m more than Arsenal had tried to take him for 12 months earlier, and he left a hero.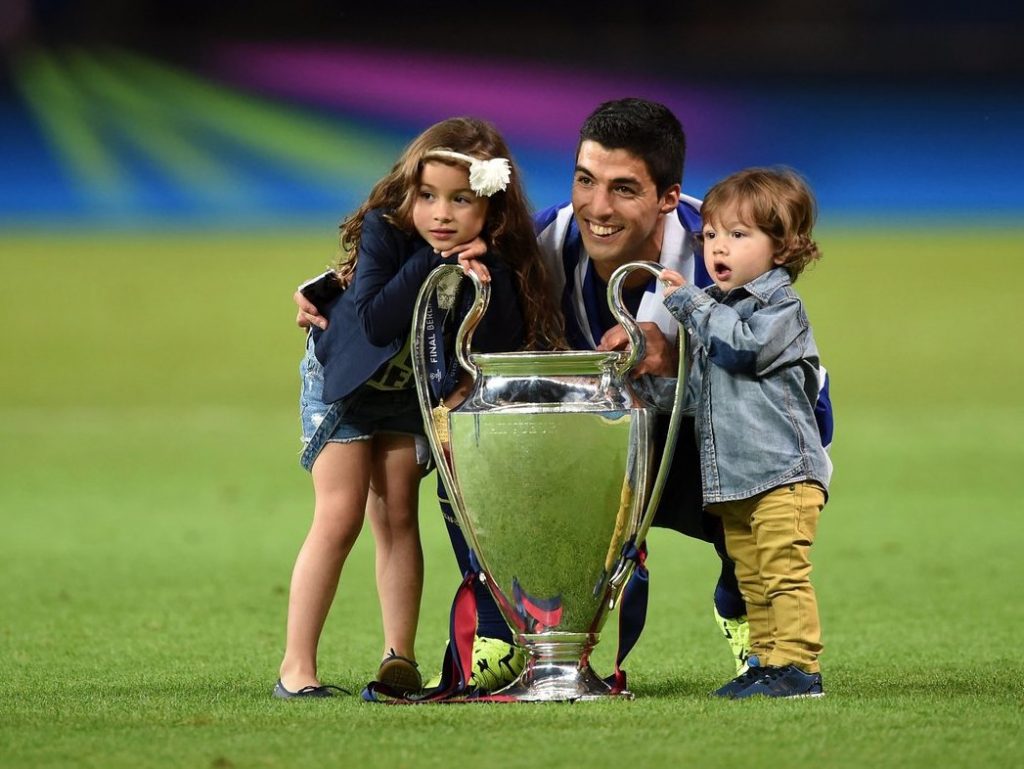 Despite picking up an amazing seven winner's medals in the two years since the left these shores – compared to the solitary one he got in his three and a half season at Anfield – the Uruguayan hasn't forgotten his time in Merseyside.
"Everybody knows Liverpool is so important in my life, in my career, and my family as well," he said. "My second child was born there and I had a really good moment there." As for the friendly this weekend? "I think it's a nice moment for me," he said.
As was the case in Suarez's final season at Anfield, Liverpool have had no European football to look forward to. While this is a shame, it has allowed the club to take advantage of the increased time available for training and recovery.
No doubt competition will be fierce this season with all teams looking to bolster their selections before the start of the competition. Given Leicester City's surprising title win in May, it's likely supporters will backing their side for at least a place in the Champions League 'elite' in another 12 months. And with reports of 5000/1 for newly promoted team Burnley, sites, such as Bet Hut, are likely to be inundated with outside bets from just about any of last season's top half clubs.
So how does Suarez view Liverpool's chances of returning to dining at the European top table now that Jurgen Klopp is in charge? "The last few months, everybody saw a really good performance from Liverpool," said Suarez.
"They had a chance to win the Europa League and in the Premier League they played really well. Now it's a new season, I think the manager [will] have confidence they can finish in the top four."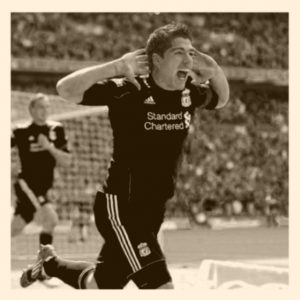 Suarez has played in Liverpool games at Wembley before, in 2012 he played three times and although the last of those three games was the FA Cup defeat to Chelsea he did pick up a winner's medal the day the Reds won their only trophy in the last ten years.
The striker recalls: "Wembley Stadium is special and I played three or four games there. The semi-final I scored against Everton, and then we won the Carling Cup on penalties; we lost the final against Chelsea."
This time he'll be on the opposition side and he seems relieved that it is just an ICC match rather than a "really good tournament" or a European Cup clash.
"It's important for this game that it's a friendly game because if it was in the Champions League or a really good tournament, it'd be difficult to play against Liverpool. But a friendly game is to enjoy."
If Suarez is on from it will certainly be a test for the Reds defence and for keeper Simon Mignolet, who has no doubt got plenty of memories of dealing with the forward in training – or at least trying to.