Tough start for Liverpool next season – so how will it end?
LFC's first three away games are in London against sides with top four ambitions
Liverpool will start the 2016-17 campaign away to Arsenal, their first three away fixtures all difficult games in the capital, after the fixture list for the new season was announced this morning. That could change however, if a reported request from the Reds to delay their first home fixture is granted, making it a month into the season before Anfield stages any football.
After the trip to Arsenal Liverpool are due to face Burnley at Anfield on August 20th but, with work still ongoing on the Main Stand rebuilding project, the club are reported to have asked the Premier League to switch their first home game. If the League and Burnley are agreeable it would mean the Reds would travel to Turf Moor instead, with the March 11th clash between the two sides then being played at Anfield.
It would also mean no home game for Liverpool until September 10th – when reigning Champions Leicester City are due to visit. That game is sandwiched in between two trips to London, against Spurs and then Chelsea.
Last time Liverpool played Chelsea in the league at their own ground Jose Mourinho was their boss. Their awful form, following on from an ultimately expensive spat between Mourinho and the team doctor Eva Carneiro, saw the Portuguese manager sacked.
Mourinho has now become the latest "chosen one" at Old Trafford, who sacked Luis Van Gaal at the end of the season, two years after sacking the original "chosen one" David Moyes, and that circus will be rolling into Liverpool on October 15th. The home clash with Manchester United will be Liverpool's first match after manager Jürgen Klopp's first anniversary in the role. The return fixture is on January 14th.
As FIFA prefer it, the season is a little stop start to allow for international fixtures, the first weekend in September and the second weekends in both October and November both left blank for qualifiers for Russia 2018.
The international calendar, like UEFA's European calendar, takes a break for winter which of course the English game sees as an opportunity to fit in as many games as possible. The Premier League take advantage of it by throwing a midweek fixture into the mix in December, in Liverpool's case meaning three games in seven days, home to West Ham on December 10th, away to Middlesborough on Tuesday 13th and then the first Merseyside derby of the season, a week before Christmas Eve, at Goodison.
The home derby is set for April Fool's Day, just after another international break and at the start of a run of three league games in a week.
Liverpool's failure to qualify for Europe means midweek fixtures will be a rarity in 2016/17, but another good run in the League Cup would see a few such games for the Reds.
Liverpool's involvement in that competition begins in the second round this time and with that set for August 22/23 a home draw could cause Liverpool a problem if the Main Stand work is still behind schedule.
All games are of course subject to change as and when Sky and BT take their pick of the fixtures they've paid big money for. Will Liverpool's visit to Manchester City be one of them? As it stands that's set to be played on New Year's Eve at 3pm, two days before a Bank Holiday night match away to Sunderland, meaning there isn't much room for manoeuvre other than switching it to the Friday night.
The one game that won't be moved for the sake of TV is the final game of the season, when all games kick off at the same time, 3pm Sunday 21st May. This season Liverpool are at home for the last match, against Premier League new boys Middlesbrough.
Will that last game be a time for celebration or will Liverpool finish another season empty-handed? We'll see, of course, but if Jürgen Klopp can keep upping the confidence levels and sort out some important squad upgrades anything is possible.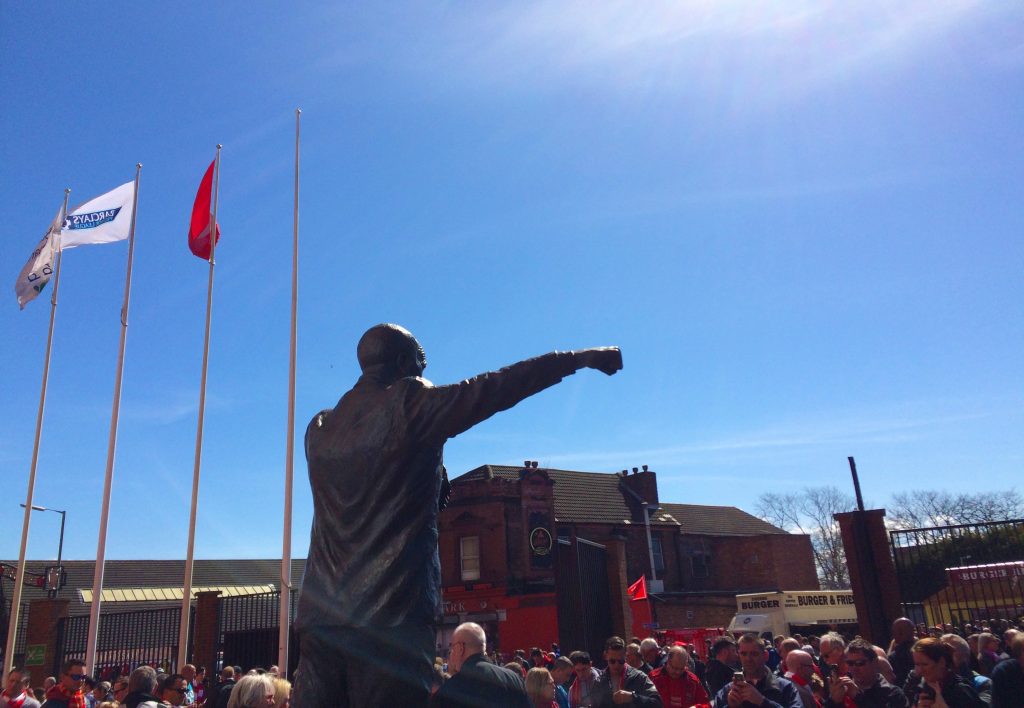 LFC fixtures 2016-17
All subject to change due to TV coverage or other club's campaigns in Europe.
| | | | | | |
| --- | --- | --- | --- | --- | --- |
| Day | Date | Opponent | Competition | Venue | Kick-off |
| Sat | 13 Aug | Arsenal | Premier League | A | 3:00 pm |
| Sat | 20 Aug | Burnley | Premier League | H | 3:00 pm |
| Tue | 23 Aug | TBC | League Cup R2 | | 7:45 pm |
| Sat | 27 Aug | Tottenham Hotspur | Premier League | A | 3:00 pm |
| Sat | 3 Sep | International Break | Internationals | | |
| Sat | 10 Sep | Leicester City | Premier League | H | 3:00 pm |
| Sat | 17 Sep | Chelsea | Premier League | A | 3:00 pm |
| Tue | 20 Sep | TBC | League Cup R3 | | 7:45 pm |
| Sat | 24 Sep | Hull City | Premier League | H | 3:00 pm |
| Sat | 1 Oct | Swansea City | Premier League | A | 3:00 pm |
| Sat | 8 Oct | International Break | Internationals | | |
| Sat | 15 Oct | Manchester United | Premier League | H | 3:00 pm |
| Sat | 22 Oct | West Bromwich Albion | Premier League | H | 3:00 pm |
| Tue | 25 Oct | TBC | League Cup R4 | | 7:45 pm |
| Sat | 29 Oct | Crystal Palace | Premier League | A | 3:00 pm |
| Sat | 5 Nov | Watford | Premier League | H | 3:00 pm |
| Sat | 12 Nov | International Break | Internationals | | |
| Sat | 19 Nov | Southampton | Premier League | A | 3:00 pm |
| Sat | 26 Nov | Sunderland | Premier League | H | 3:00 pm |
| Tue | 29 Nov | TBC | League Cup R5 | | 7:45 pm |
| Sat | 3 Dec | AFC Bournemouth | Premier League | A | 3:00 pm |
| Sat | 10 Dec | West Ham United | Premier League | H | 3:00 pm |
| Tue | 13 Dec | Middlesbrough | Premier League | A | 7:45 pm |
| Sat | 17 Dec | Everton | Premier League | A | 3:00 pm |
| Mon | 26 Dec | Stoke City | Premier League | H | 3:00 pm |
| Sat | 31 Dec | Manchester City | Premier League | H | 3:00 pm |
| Mon | 2 Jan | Sunderland | Premier League | A | 3:00 pm |
| Sat | 7 Jan | TBC | FA Cup R3 | | 3:00 pm |
| Tue | 10 Jan | TBC | League Cup SF 1L | | 7:45 pm |
| Sat | 14 Jan | Manchester United | Premier League | A | 3:00 pm |
| Sat | 21 Jan | Swansea City | Premier League | H | 3:00 pm |
| Tue | 24 Jan | TBC | League Cup SF 2L | | 7:45 pm |
| Sat | 28 Jan | TBC | FA Cup R4 | | 3:00 pm |
| Wed | 1 Feb | Chelsea | Premier League | H | 8:00 pm |
| Sat | 4 Feb | Hull City | Premier League | A | 3:00 pm |
| Sat | 11 Feb | Tottenham Hotspur | Premier League | H | 3:00 pm |
| Sat | 18 Feb | TBC | FA Cup R5 | | 3:00 pm |
| Sat | 25 Feb | Leicester City | Premier League | A | 3:00 pm |
| Sun | 26 Feb | TBC | League Cup Final | Wembley | 4:30 pm |
| Sat | 4 Mar | Arsenal | Premier League | H | 3:00 pm |
| Sat | 11 Mar | Burnley | Premier League | A | 3:00 pm |
| Sat | 18 Mar | Manchester City | Premier League | A | 3:00 pm |
| Sat | 25 Mar | International Break | Internationals | | |
| Sat | 1 Apr | Everton | Premier League | H | 3:00 pm |
| Wed | 5 Apr | AFC Bournemouth | Premier League | H | 8:00 pm |
| Sat | 8 Apr | Stoke City | Premier League | A | 3:00 pm |
| Sat | 15 Apr | West Bromwich Albion | Premier League | A | 3:00 pm |
| Sat | 22 Apr | Crystal Palace | Premier League | H | 3:00 pm |
| Sat | 29 Apr | Watford | Premier League | A | 3:00 pm |
| Sat | 6 May | Southampton | Premier League | H | 3:00 pm |
| Sat | 13 May | West Ham United | Premier League | A | 3:00 pm |
| Sun | 21 May | Middlesbrough | Premier League | H | 3:00 pm |