Can Daniel Sturridge be Liverpool's Main Man?
Online Soccer Betting enthusiasts believe that Liverpool's chances of success probably rest on the shoulders of Daniel Sturridge. With Divock Origi sidelined, Sturridge might be the hand that pushes Jurgen Klopp's side through to Europa League victory.
The Liverpool striker's confidence was most likely boosted by the two goals he scored a mere seven minutes after coming off the bench during the game with a clearly hapless Everton.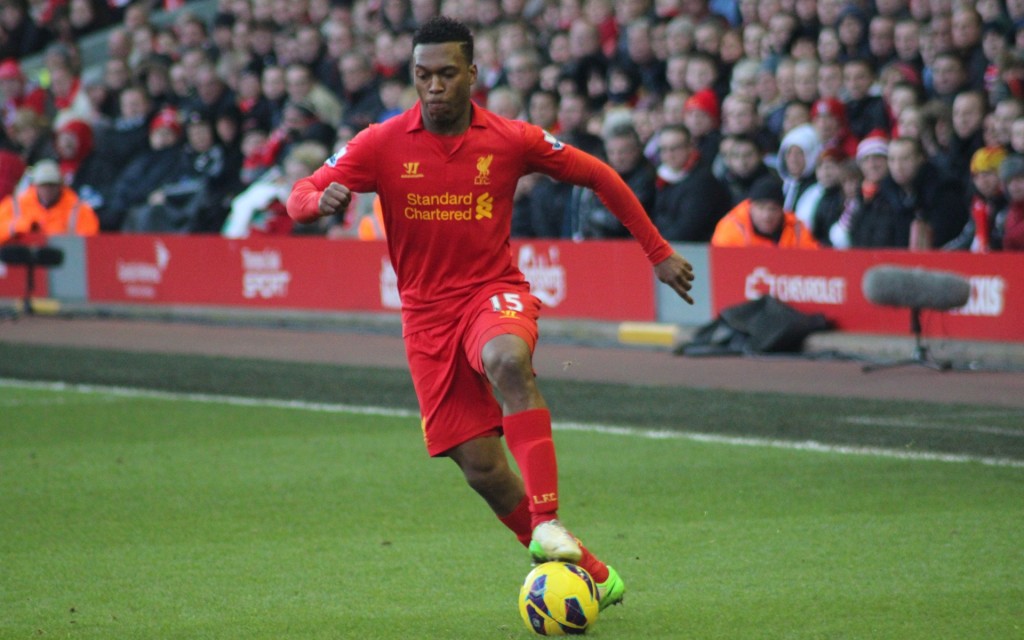 Running swiftly between defenders before neatly putting the ball into the net, Sturridge's fiftieth goal in sixty-nine starts for the Reds bodes well for his future with Liverpool; though, whether he can shrug off the words of Sportsmail's Jamie Carragher remains to be seen.
Following Liverpool's 4-0 win, Carragher's salient comments, while appreciating his skill, encouraged Sturridge to question why he wasn't in the first team. Could the fact that he isn't playing stumble the soccer star's belief in his abilities, especially considering the fact that Klopp has overlooked Sturridge ahead of three crucial games in three weeks, this including the game against Borussia Dortmund.
Divock Origi might have struggled under Brendan Rodgers but Klopp's tutelage has allowed the young player to flourish and this has been to Sturridge's detriment.
The England International probably didn't think he would be spending so much time on the bench. With Origi out of the picture, sidelined after Ramiro Funes Mori's horrendous tackle, Sturridge finally has the opportunity he has been starving for to finally shine.
Take into account Christian Benteke's absence and there is nothing stopping Sturridge from finally stretching his legs. If Sturridge is half the player people believe him to be, then he will take Carragher's words to heart and seize this opportunity ahead of the European Championship in France.
Once heralded as England's top player, Sturridge cannot afford to not show up during matches, especially considering Klopp's determination to maintain his rather stubborn stance regarding the striker.
The manager was quick to temper the hopes of Sturridge fans, assuring them that he had no intention of throwing Sturridge onto the pitch every single week, not with the fragility he seems to perceive in the player.
Admitting that Sturridge is indeed in great shape, Klopp doesn't seem to believe in Sturridge's ability play from the first to the last minute in every game, insisting on several occasions that he would do what he thought best for each game, which clearly means using Sturridge in the smallest doses possible.
One cannot deny the fact that Sturridge is clearly facing trying times. He is obviously desperate to make his mark at Liverpool, but whether he can wiggle free of Klopp's doubts remains to be seen.
Sturridge has been keen to emphasize his minutes-per-goal ratio. Scoring every 101 minutes he plays this season (which is thirty minutes less than Origi, Benteke, and the rest), Sturridge believes Klopp should make more frequent use of his skills.
Klopp doesn't have nearly as many options as he seems to believe. Liverpool is no longer pushing the Brazilian Roberto Firmino forward, and for good reason. Considering all the complaints he has raised about players that simply do not fit Liverpool's invigorating style until Danny Ings returns, Klopp might have no other choice but to rely on Sturridge to give Liverpool the firepower it needs to finish in the top six, possibly even winning the Europa trophy in the process.