Carra: Lijnders is a very good coach and Gomez arrives with a great pedigree
Jamie Carragher says reported new No.3 Pep Lijnders is a very good coach and hopes new signing Joe Gomez can do what many young defensive signings have been unable to do down the years and become a success for the Reds.
Former Liverpool defender Jamie Carragher says new defensive signing Joe Gomez arrives at Anfield with a good pedigree and has praised the Reds' rumoured new first team coach Pepjin Lijnders, a coach he felt certain would make progress in his profession when he saw him in action down at Kirkby.
Writing on his Kicca page, the former Reds defender said: "Liverpool have signed the youngster Joe Gomez from Charlton and it looks like they've also promoted Pepjin Lijnders from the U16s to work with the first team.
"With regards to Pepjin Lijnders he is someone I've seen work at the academy and spoken to three or four times over the last 12 months.
"There's no doubt he's a very good coach – he's got experience from Porto and PSV in the last few years."
Carragher is a regular visitor to the Reds academy at Kirkby and was impress what he saw from Pep Lijnders: "Watching him coach," Jamie said, "It was clear he would progress in the game.
"He had an authority when coaching the youngsters that hopefully he can take to Melwood."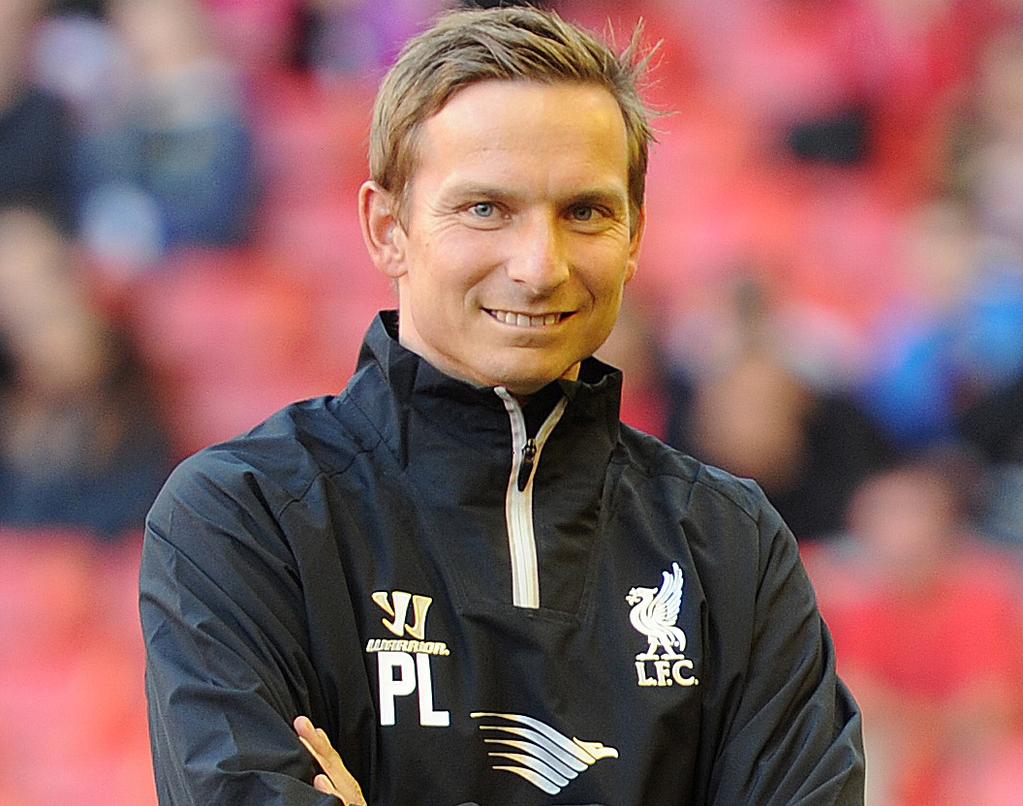 As with most stories concerning Liverpool this summer, like the sackings of Colin Pascoe and Mike Marsh, Liverpool are yet to announce the news, but Carra hopes Lijdners can help the Reds recover from last season's dismal showing.
"If true," Carra said, "It's a fantastic opportunity for Pepjin and let's hope he can make a difference."
Assuming he does make the step-up it won't signal the end of him working with youngsters. Joe Gomez, who was signed after Liverpool triggered a release clause in his contact, is just 18 and not the only teenager in the Reds first team squad.
Carragher feels the youngster's arrival could dash Andre Wisdom's hopes of breaking into the first team having spent the last couple of season out on loan.
"Gomez's arrival, especially with him being able to play right-back and centre-back," Carra said, "means there will be question marks now over Andre Wisdom's future and having been on loan for the last couple of years I'm sure he will want regular football.
"There have been plenty of young defenders signed over the last decade or so for Liverpool who've never quite made the grade," he said. "(Gabriel) Palletta, (Sebastian) Coates, (Danny) Wilson, (Daniel) Ayala, (Mikel) San José and (Tiago) Ilori, who still has time to change that.
"It basically comes from a lack of game time, but crucially (also) not taking their chance on the rare occasions they were chosen."
A number of those mentioned have become regulars elsewhere but Carra suggests it's time Liverpool started finding talent for their own use rather than anyone else: "Some have gone on to have good careers, but Liverpool sign players to play for us, not to develop them for others.
"Hopefully Joe Gomez will change that. He's an England U19 international and has performed well for Charlton Athletic so comes with a good pedigree."
Lijnders is expected to take the No.3 job, replacing Mike Marsh as first team coach, with no word yet on who will replace Colin Pascoe as assistant manager.
32-year-old Lijnders has been at the club less than a year, arriving at the Academy last August from FC Porto and tasked with looking after the under-16 squad. He spent five years at PSV Eindhoven before that.
There have been calls for Liverpool to bring in a defensive coach but those calls would not have been so loud had Liverpool at least been able to knock them in at the other end. Lijnders likes to encourage attacking football, so his presence may just help that happen.
Lijnders has been quoted as saying: "Our style is to attack, with and without the ball.
"We realise that the game is played with one ball, our ball, and we steal it back wherever on the pitch and we use it to attack the opponent.
"It doesn't matter who we play against, we will press them high and aggressively and we will attack and attack them again."
Here's hoping he can help make that happen.