Molby – FSG may let Rodgers go before allowing him experienced players
LIVERPOOL'S exit from the FA Cup at Wembley on Sunday is effectively the end of a season that begin with hopes it would feature another title challenge, a decent run in the Champions League and maybe some silverware. It will end without any of those and, failing a further collapse from Manchester City, won't even end with Liverpool in the top four.
Everybody has their own opinions on what needs to be done, but just about everybody agrees something does need to be done.
Former Liverpool players John Aldridge, Jason McAteer and Jan Molby discussed it on the 5Times podcast this week, but there seems to be something of a conflict over one key change they feel the Reds need to make for next season.
Instead of signing unproven potential the trio think the club needs to sign more experienced, proven players, especially with more of the existing experience leaving in the summer.
But if Brendan Rodgers goes to owners Fenway Sports Group to tell them it's time to set aside the quest for youth and bring in some experience, Molby worries they are more likely to react by finding a new manager than by listening to his requests.
On Sunday Liverpool once again showed they lack firepower. Last summer Luis Suarez left, with Rickie Lambert and Mario Balotelli arriving in his place. Fabio Borini refused offers from other clubs and so remained part of Rodgers' squad. Daniel Sturridge was already known for his injury problems – although not as bad as he's had this season.
According to Aldridge, the first focus on transfers this summer should be up front: "A radical overhaul is needed in that position," he said.
"We said at the start of the season, with Suarez going, to first of all keep Sturridge fit – which hasn't happened – and we needed to go out in my opinion and get two – not one, two – top goalscorers."
Aldridge admits that finding the right player might not be that straightforward: "It's easier said than done, because where are they? It's very, very hard."
On Sunday Rodgers chose to start the match without an out-and-out striker at all, leaving all three of his three available ones on the bench. Aldo thinks their days are numbered.
"I still think, those three players, Borini's going to go, Balotelli is most likely to go, and Rickie Lambert, we don't know what's going to happen with him – is he going to want to play or is he going to stay at the club he loves? We don't know.
"So you're left with just Sturridge, and Sterling if he stays, if he [Rodgers] wants to play him up top, so for me two [strikers], not one."
Liverpool did buy one other striker last summer, but he stayed at his existing club on a season long loan. "Origi's going to come in, who's potentially very good," Aldridge said, but Liverpool need more than potential.
"We need someone in the age group 25 to 28, 29, who will give you 20 goals."
He had one candidate in mind: "Benteke?"
Jan Molby responded: "Benteke, an option, he's probably going to cost you £30m but if that's what you want, that's what you should spend.
"I keep going back to the fact that [Mario] Mandzukic was allowed to leave Bayern Munich to go to Atletico Madrid and nobody, including us, showed any real interest in him.
"How is that? How do you not show an interest? That's what you wanted isn't it?"
Molby questioned why Liverpool spent money on one of their striker signings last summer: "We didn't want to spend money on… We bought Rickie Lambert for 'Plan B'. The 'Plan B' is that we can play higher balls up to him, but we haven't used him like that because Rickie Lambert doesn't want to play like that.
"He sees himself as a technically good footballer, he doesn't want to play like that."
Jason McAteer pointed out that Liverpool need reinforcements further back too: "Steven Gerrard, that experience needs replacing, so again you're looking for a midfielder with 300 appearances, a bit more a finished article?"
Molby agreed, suggesting one option, but Liverpool would need to make the effort to get him: "I think [Morgan] Schneiderlin at Southampton, he's not available, they don't want to sell him, but we have to be there. We have to ask the question.
"I know people will be going 'Oh no, not another Southampton player', but it's no good saying 'Oh, we'll find somebody, we've seen a young player,' – let's go and get somebody who's proven and Schneiderlin falls into that."
Talk then turned to the future of the manager, Brendan Rodgers, who looks certain to miss the target he was given of a top four finish and is now the first Reds manager since the fifties to get to the end of his third season without a trophy.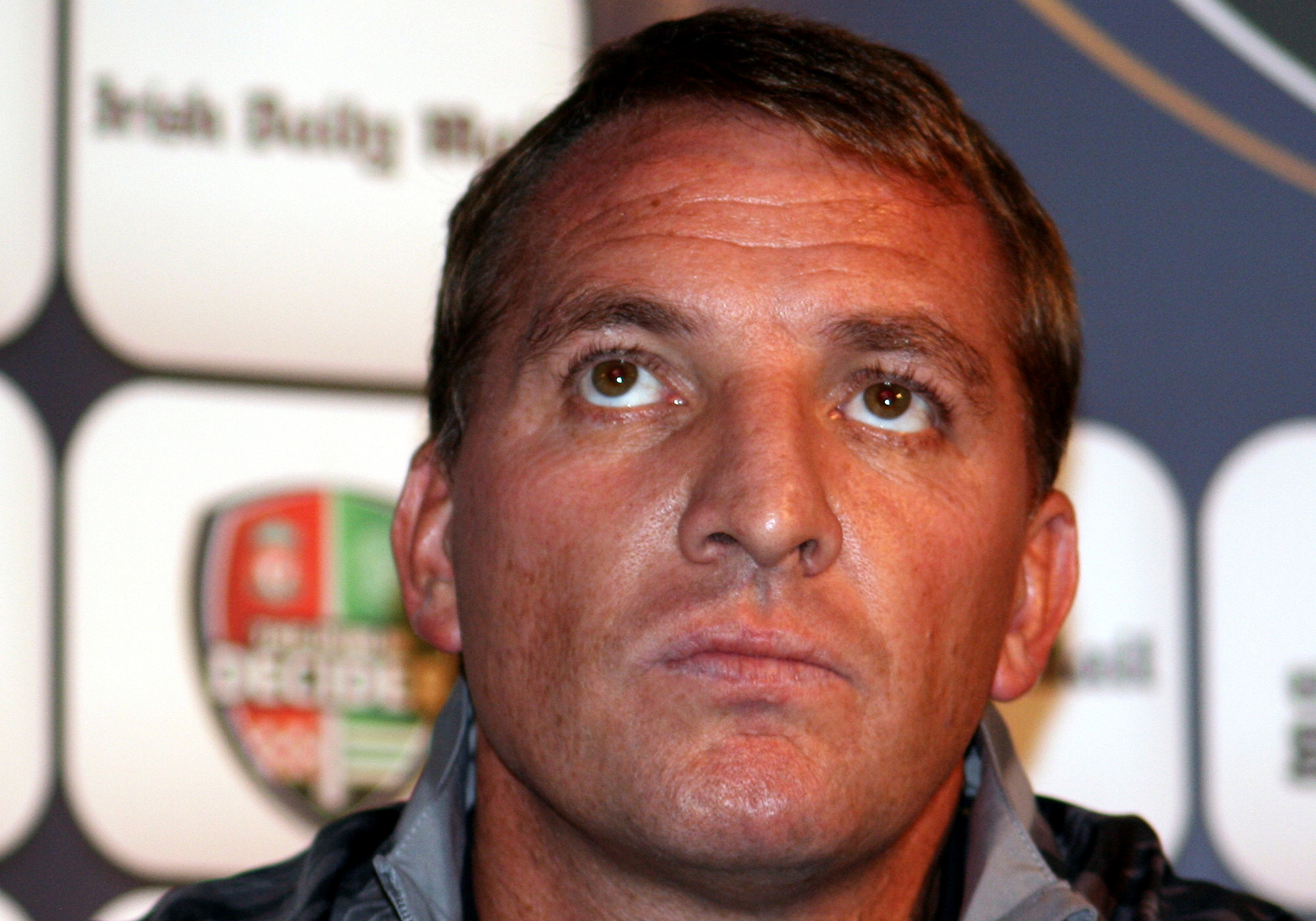 What happens to Rodgers now? "Don't panic," Aldo said. "You can't panic. We've seen that before. Just keep faith and see what happens next summer."
Molby says the owners won't be looking to change, as things stand: "Fenway Sports Group has a way they want to run the football club. And they want a manager with a certain profile. And Brendan Rodgers fits that profile 100%.
"They want a manager who can work and improve players, who can work with young players, who can work under a certain amount of restrictions – and by that I mean there is a committee that signs the players."
On the face of it that policy isn't helping Liverpool achieve the success the supporters yearn for and McAteer thinks sooner or later Rodgers needs to question the policy and demand better.
"Brendan fits into that criteria," McAteer said, "But there has to be a point where he's got to turn round and say, 'I want experienced players now, I've brought in this youth, I've brought in this young squad, I've put it together.'
"Now it's got to be the time where he turns round and says: 'I need to buy finished articles, I need to buy players with 300 games.'"
For Molby that could signal the end of Brendan Rodgers' Liverpool career.
"I do worry about that," the Great Dane said, "I don't think that'll happen."
IF Rodgers demands experience, Molby feels he'll be replaced by someone willing to stick with the 'buy youth' policy FSG have been determined to enforce from day one of their tenure: "As much as we're talking about Schneiderlin I think the club would then rather look for another manager who is on the way up and used to working with young players, and by that I mean someone possibly like Frank de Boer at Ajax, who's won the championship four times.
"He's come to the end at Ajax, but he's used to working with young players because that's the only way you can do it at Ajax.
"I think they'd rather get someone else in to try and do the same job they're trying to get Brendan to do instead of saddling, and jumping on, another horse."
If Molby feels this is true there's a very good chance Rodgers does too, meaning he is stuck in a place where buying proven, experienced players is the only way he can develop his squad into a winning one, but knowing he won't be allowed to do so. If he stays, he risks earning a reputation for failure, even if the root cause of that turns out to be the policy of owners who came up with it by reading books about baseball.
The coming weeks and months will tell us much about the true ambitions of the owners and their board, what is important now is to be wary of statements wrapped in the kind of expectation-lowering half-baked empty promises that electioneering politicians would be proud of.
This might also be the time, with all this risk it carries, for Rodgers to ditch his yes-man status with the owners and save his own career by making clear what he thinks he needs to do his job – and as a manager of Liverpool, his job is to do all he can to meet the expectations of supporters.
---
Listen to the full 5Times podcast below, or subscribe using the RSS or iTunes links provided.
Subscribe with iTunes: https://itunes.apple.com/gb/podcast/5times-podcast/id674582900?mt=2
Podcast RSS link: http://www.buzzsprout.com/12994.rss
---
Image: The Sport Review