#LFC legends unveil Shankly artwork in Scotland
ON what would have been Bill Shankly's 101st birthday, Liverpool FC legends Alan Kennedy and Roy Evans were at an event in Scotland to unveil a new piece of artwork produced in his honour.
The unveiling event took place at Muirkirk Heritage Park, near Shankly's birth place of Glenbuck. The artwork was commissioned by East Ayrshire Council and produced by artist John Crosby who worked in conjunction with pupils from years 6 and 7 at Muirkirk Primary School and is described as "a vitreous enamel 'flag' mounted on a steel frame, comprising of over 100 steel sheet panels with a seat attached, containing a narrative, in images and text, to celebrate the life and achievements of Bill Shankly."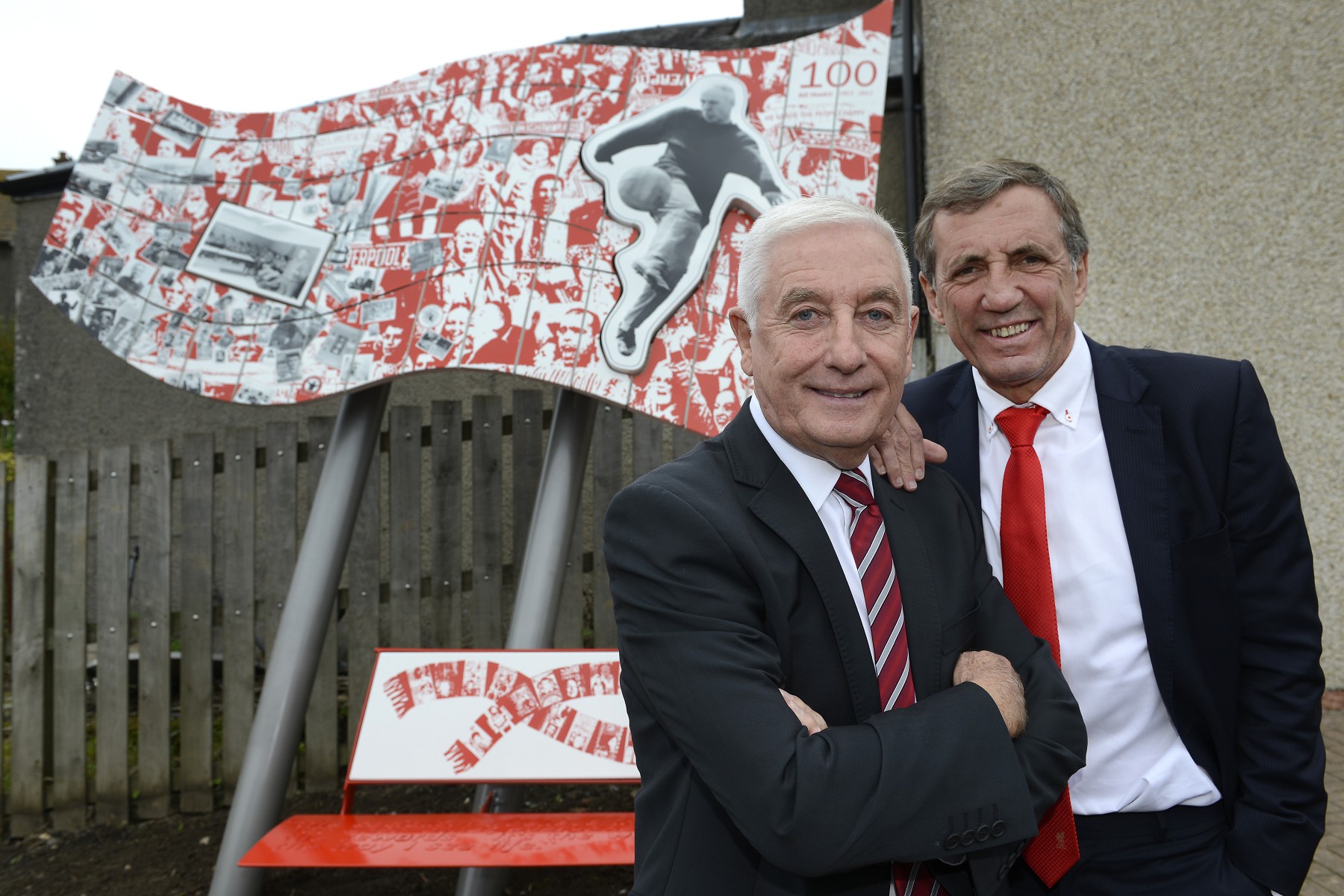 The reason for its commission? "It is a memorial to the area's famous son; an ambassador for Muirkirk, hero of Liverpool Football Club, national icon and common man on the 101st anniversary of his birth."
The school's pupils learned about LFC's legendary manager, the man who turned Liverpool around from an ailing second division club and set them on the path to glory at home and abroad. They also went to a Carlisle match, "to experience first-hand the feeling of what it means to be part of the larger 'football family.'"
Alan Kennedy, aka "Barney Rubble" and a European Cup winner with the Reds, said: "It was such an honour to attend the unveiling today in Muirkirk. Bill was such a great man and he really does merit this recognition so close to his birthplace."
Former Liverpool manager, player and long-term member of the famous Anfield bootroom Shanks created, Roy Evans, was also impressed: "The artwork is fantastic," he said, "the artists involved and the pupils of Muirkirk Primary School have done a great job in capturing the spirit and passion of Bill Shankly and football."
The artwork is part of 'The Artist Work in Public Places' initiative, which is funded by East Ayrshire Council and managed by East Ayrshire Leisure and is the fourth of five projects to be created as part of 'The Artist Work in Public Places' initiative.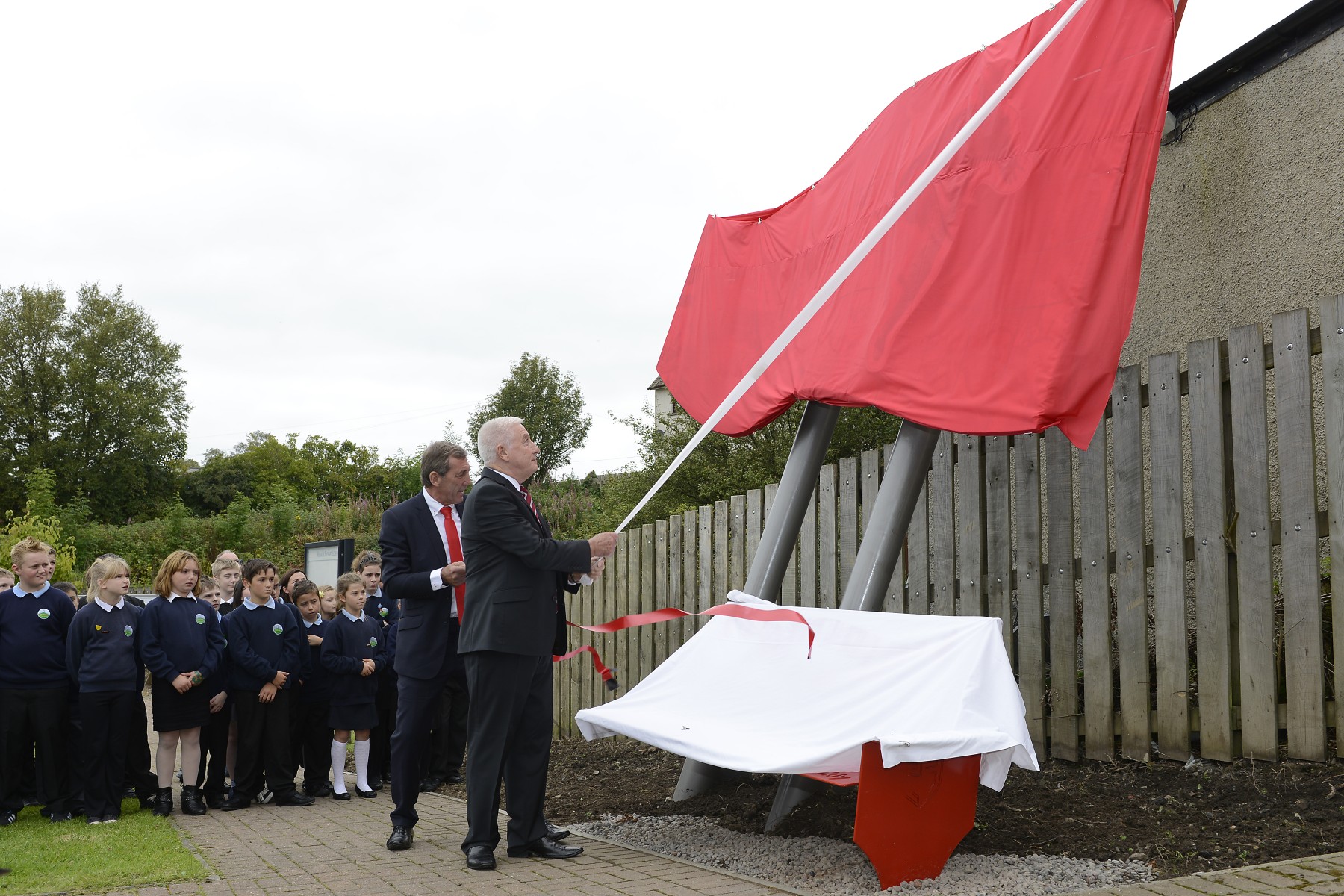 Images: Mike Scott / Liverpool FC