Luis Suarez stars in festive kids TV show
Scorer of 19 goals in just 12 league games, Luis Suarez is a hero for Liverpool supporters of all ages, especially after signing a new contract last week, but one young Red wasn't overawed at being given the chance to interview him.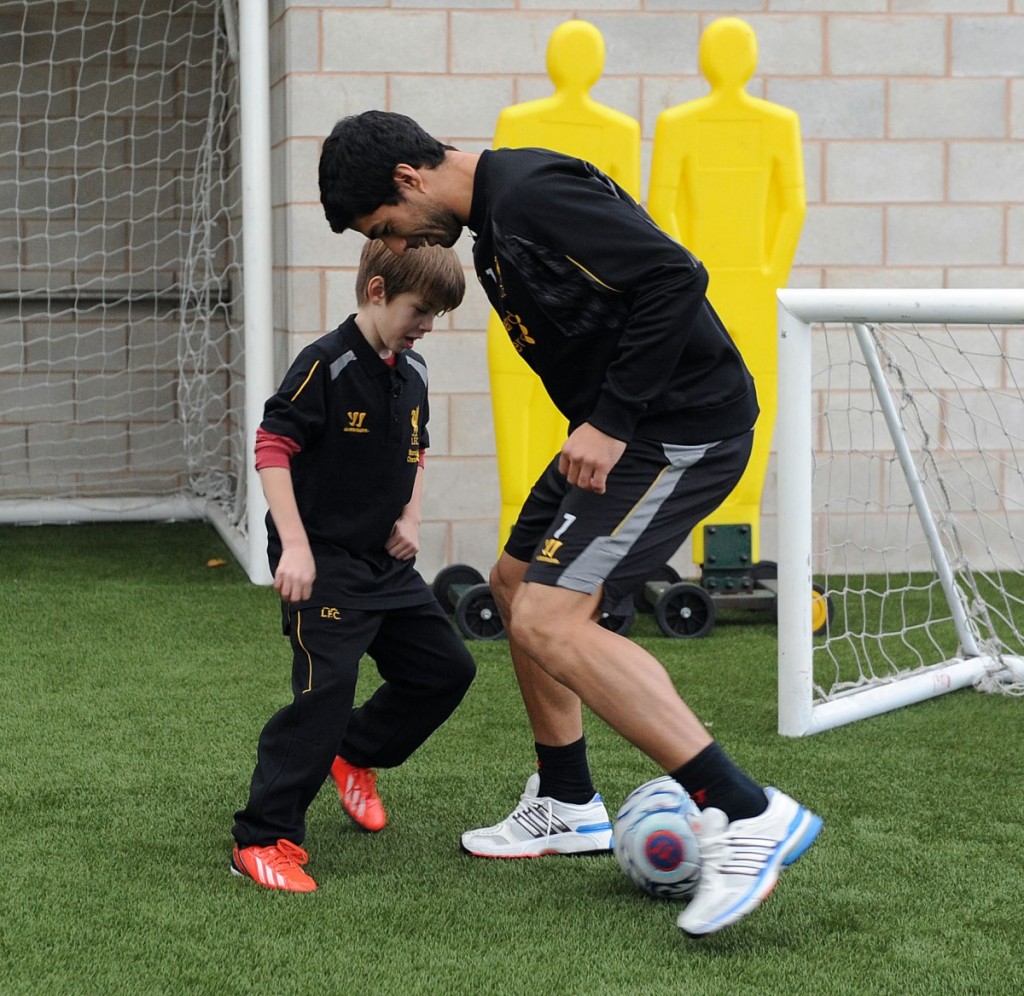 The interview, which you can see below, was done for LFC TV's 'Kop Kids' series, returning over Christmas, and a young supporter called Finn got the honours, sitting down for a cuppa with the Reds' No 7, attempting to nutmeg him and trying to get him to sing along to his own song before finding out his dream is to win the Premier League.
The series also gives supporters the chance for a closer look behind the Melwood scenes as Victor Moses and a number of Academy players battle it out for a 'Kop Kids challenge'.
Episode two features Philippe Coutinho teaching some Portuguese and learning some English footy phrases. Younger first team stars Raheem Sterling and Jordan Ibe also meet the magician – and Liverpool fan – Zamaan Ismail. The episode also features the injured Jose Enrique discussing current football issues for Smalltalk.

Episode one of the new series hits the screens on Boxing Day (26th December) at 10am, repeated at 3pm. Episode two airs the day after, showing at 10am, 3pm and 6.30pm.
There will also be repeats on Saturday at 2.30pm and 3pm.
To see the episodes, for free, watch on Sky Channel 429, Virgin Channel 554 or through LFC TV's online offering.